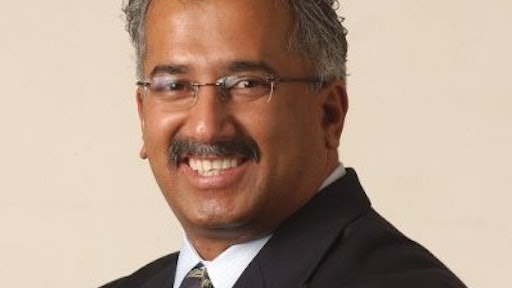 July 12 marked the second annual Amazon Prime Day—the self-made holiday offering exclusive door-buster deals to Amazon Prime members. Prime Day 2016 marked the company's largest sales day ever, surpassing sales from Black Friday, Cyber Monday and Prime Day 2015, with an estimated 46 million Americans purchasing something. This year, many other major retailers—Wal-Mart, Target and Best Buy to name a few—hosted their own mega-sales timed around Prime Day.
These deals created an alternative Black Friday and Cyber Monday for shoppers, but also a new peak period for participating merchants. Peak periods, which are traditionally around U.S. and international holidays, such as Thanksgiving, Christmas and Chinese New Year, are when it's exponentially more difficult for merchants to have enough merchandise in stock, to deliver it on time and to provide great customer service. New peak periods mean new opportunities and challenges for retailers and e-commerce providers alike.
Amazon already experienced the advent of these new peak period challenges due to inventory shortfalls, faulty checkout processes and disgruntled customers—all resulting in major social media backlash. As new merchants enter the fray around Prime Day, and many more are anticipated next year, the stakes will be even higher to deliver flawlessly. The competition will be just a click away.
In order for retailers and e-tailers to execute successful peak periods—both traditional and new—there are five key factors to consider: inventory, staffing, pick-up zones, syncing up with carriers and managing returns. Let's take a closer look at each.
Inventory: Not Too Much, Not Too Little
Ensuring you have adequate inventory is a best practice for any major promotion. To have the right amount of product in your warehouse, you need to have conversations with your suppliers at least six months out and have the product stocked in your warehouse about three months out. The worst case scenario is to have a major sale, but not have the product available to fill customers' orders. Or conversely, overstocking for a promotion and selling less than expected, leaving you with a warehouse of unsold product. In order to prevent this, a company must be meticulous with their forecasting around a major promotion. To do this, you must gain insight into your inventory needs well before the promotion in order to determine how much product you will need in your warehouse.
A reason this year's Prime Day saw a record-breaking volume of sales for Amazon was because of Amazon's preparation—the e-tailer's virtual shelves were well-stocked, as opposed to last year, allowing customers to buy the product they wanted instead of facing the dreaded out-of-stock notice.
The Staffing Balance
Increasing your logistics staff with temporary labor before a major promotion is an obvious point. However, companies should be prepared for the extent of the hiring that's needed—often dozens or hundreds of seasonal workers per warehouse or distribution center—and make sure they are up to speed well before the big day since preparation starts months in advance of a peak period.
Many companies overlook increasing staff in their customer care center, which serves as the backbone of good customer service during these shopping holidays. Heavily increased demand will undoubtedly lead to a few glitches and customers needing support. In a survey conducted last holiday season, nearly half of respondents said that a poor online shopping experience would deter them from shopping in the retailer's physical store. This is indeed an important point.
Well-Planned Pick-Up Zones
A warehouse is anything but a haphazard mess of boxes and product. The strategies and methods created for the picking and packing process really depends on order type. A good warehouse should have its product strategically placed to prevent wasted time and keep the shipping process as efficient as possible. As you plan for a major promotion, think about which items are likely to sell fastest and in the highest quantity. Keep these items closer to pack stations to help expedite orders and eliminate unnecessary time moving the product around the warehouse.
Sync with Your Carriers
Once your warehouse processes and staffing are sorted, it's time to consider the next step of the process. Everyone remembers the 2013 holiday season when delivery companies like UPS, Fed Ex and even the United States Postal Service failed to deliver packages on-time—creating an uproar amongst consumers whose gifts never made it under the tree.
Syncing with your carriers can be an easily overlooked step, but it's crucial to maintaining customer loyalty during peak periods by delivering products on time. Make sure your carriers are aware of the promotion so they are prepared for an increased volume of sales. Then, ensure you have enough of your carrier's trucks ready at the docks to move orders out the door.
Ready for Returns
Any major promotion will not only see an increased volume of sales, but an increased volume of returns. During last year's holiday season, e-commerce returns reached $19.4 billion. It's naive to assume that products won't be returned and not planning for those returns can leave you in a tricky situation. In fact, e-tailers tend to see much higher rates of returns compared to brick-and-mortar stores, which already average return rates of 8.89 percent. When you build out your peak period plan, plan to have a designated area set up to handle returns and give the return process the same focus you did the outbound shipment process as the returns experience has a major impact on brand perception.
Peak periods are incredibly important to retailers and e-tailers as they work to make their annual sales goals. The 2016 holiday season is just around the corner and companies need to begin putting strategies in place to make sure deals and promotions are executed properly—leaving customers satisfied and loyal to the brand.