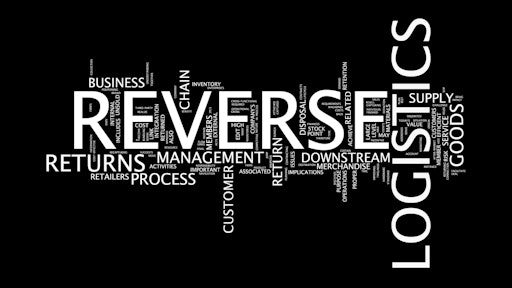 XtravaganT AdobeStock_22159697
Merchandise that's packaged and shipped to a customer may not be at the end of its road. In fact, $218 billion worth of online purchases were returned in 2021, more than double 2020, according to the National Retail Federation. All of those returns account for 20.8% of online purchases and 16.6% of all purchases.
The more e-commerce grows, the more returns management becomes a big issue for retailers. In fact, some retailers are now telling consumers to keep their unwanted items – and take a refund – when the value of the item is less than the combined cost of shipping, processing and storing the returned inventory. But, when retailers want to take back their merchandise, they need to have an effective returns process that enables them to receive their products, inspect them for condition and authenticity, and capture as much value as possible from each item.
Here are three ways to help eliminate the headaches associated with reverse logistics:
1. Show returns management the same love as outbound orders
Outbound order fulfillment is commonly top of mind for retailers, and for good reason. Without new orders, the rest of the operation is irrelevant. But, when all the emphasis is on outbound orders, returns management can suffer. This leads to inefficiencies that are only magnified when returns are at their peak.
It's important to lay a solid foundation for returns management that will lead to a successful outcome. One way to accomplish this is by better integrating returns planning into the same process as outbound fulfillment planning. Outbound orders shouldn't get all the love.
To start, retailers should prioritize the strategy, resources, and systems required to support returns management. If the returns process yields a large percentage of still-new product that can be fulfilled for new orders, then integrating returns and fulfillment into the same building can optimize the overall supply chain for a retailer. This will significantly reduce transportation costs, minimize the time to get items back in stock for new orders, and allow for labor to flex across the two operations to balance peak workloads. This approach can also allow for certain overhead costs to be shared between the two operations.
2. Integrate returns into your peak season planning
Just as there is a peak shopping season that drives a significant percentage of retail volume, a corresponding "returns peak" accounts for a comparative volume of returns. During the peak of returns season, retailers can easily become overwhelmed. Delays in processing returns can lead to frustrated customers and a reduction in value of the returned merchandise. And, challenges with returns can take away from retailers' overall peak season success.
Peak season planning is a year-round endeavor. Just as holiday decorations are coming down and calendars are turning to the new year, retailers and their logistics partners are already turning their attention to improvements and optimizations they can make for the next peak, leveraging both historical data and sales projections. This helps ensure retailers have both the labor and systems in place well in advance of the most wonderful time of the year.
Too often, however, retailers aren't as forward-thinking about returns management. When integrated into the overall planning process, advanced recruiting can ensure associates who are hired to support peak season fulfillment are extended a couple extra months to handle the subsequent inbound rush of returns. When staffing plans account for both peak outbound orders and peak returns, retailers can better meet customer expectations for fast returns processing.
3. Embrace technology
An effective and efficient returns management process recognizes the importance of both speed and quality. On one hand, it's important for merchandise to move quickly and efficiently throughout the returns process to prevent backlogs and to get inventory ready for re-sale. At the same time, returns need to be thoroughly inspected to ensure consumers are credited properly and damaged merchandise doesn't end up back in inventory. Even with clear standards and well-trained associates, the push and pull of returns can be challenging to manage, especially during the busiest season of the year.
A purpose-built returns management platform can be the answer. It connects the returns process to all the information a retailer has about a potential return, including the original order, return authorization, product catalog, and instructions for processing that item. The platform can improve inbound visibility and forecasting and streamline the receipt, inspection, grading and sorting processes to significantly enhance productivity. This improved productivity translates to real cost savings for retailers.
Rather than being one-size-fits-all, the most effective returns management platforms can be configured to integrate a retailer's business rules into the process. For example, a visual display on the platform can guide associates through the steps of how to inspect and grade a particular product, by showing instructions and product photos. These platforms can also produce data-rich reporting for retailers and their partners. This data can be used for analytics that can improve operations, determine the best financial recovery strategies and reduce future returns.
The end of the holiday shopping season marks both an influx in returns and the beginning of peak season planning for the next year. With a well-designed, centralized returns management process and trained staff, retailers can better anticipate and manage the returns peak. Retailers who put returns top of mind can drive lower costs, maximize the value of returned merchandise and provide a better experience for customers.