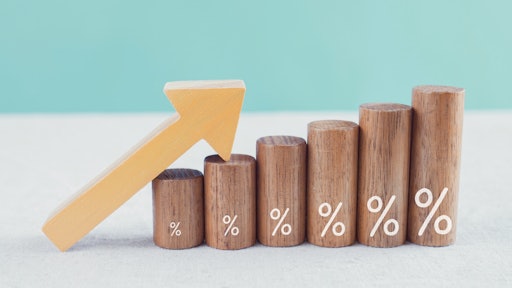 sewcream/stock.adobe.com
For the year ended March 2022, the Consumer Price Index increase of 8.5% was the largest 12-month advance since December 1981. Consumers are seeing increases in the cost of everything from gas and rent to milk and eggs, and they are justifiably frustrated. Businesses are faced with reduced aggregate demand combined with rising cost of goods and services.
There is a silver lining (ish) in all of this. As I hear from leaders in the retail and manufacturing space, I can see some businesses are thriving in this environment. Some even view inflation as an opportunity to increase their revenues and profits! I aggregated a few of my learnings from discussions with retailers:
Focus on value
Retailers have an opportunity to sell through house-brand or value-priced goods, especially as consumers are looking for wallet-friendly products. These goods typically have a higher margin than other goods, and by keeping volume up, signals to the manufacturers of these house goods that they should and need to keep prices stable on their goods. There is also a complementary activity to introduce more evergreen house-brand and/or value goods into a retailer's offerings.
One additional consideration is for retailers to optimize their goods that are less impacted by inflation. These are items that a retailer can offer at prices that bring in new customers.
Buy in bulk
Retailers have an opportunity to buy non-perishables in bulk to offset price increases on those goods in the future. In fact, they may even pick up an increased margin on those goods if they sell them at a higher price to reflect consumer expectations and demand. Additionally, retailers can negotiate with vendors to ensure that their contracts include some sort of inflationary gap over the course of some commitment term; this could apply to perishable and non-perishable goods.
No-shock price increases
Retailers can avoid sticker shock, or even losing customers to other outlets, by slowly increasing their prices over time and across their offerings rather than raising prices significantly on a few items. Consumers tend to use the retail price on a few goods as an indication of how affordable, or not, a retailer is; this is where an understanding of the price sensitivity of your customers (by market) will be imperative.
Vendor relationship focus
In this chaotic time, it is essential that retailers analyze their vendor relationships: optimize terms, negotiate bulk discounts, rate and improve vendor outcomes, and ensure they are in lockstep with their vendors. Working together with transparency is essential for retailers looking to weather inflation.
Don't stop marketing
While retailers may be tempted to reduce their advertising and marketing budgets; marketing is a means for them to attract new customers and highlight value. While some other retailers may start to advertise less, savvy retailers can advertise more, gain a greater share of voice, and do so at a lower cost. There are multiple studies that support retailers advertising in a downturn for better outcomes during and after a slump.
The current environment is certainly not one that a retailer would welcome with open arms, but with the right strategies and a little bit of creativity, it is not impossible to navigate.