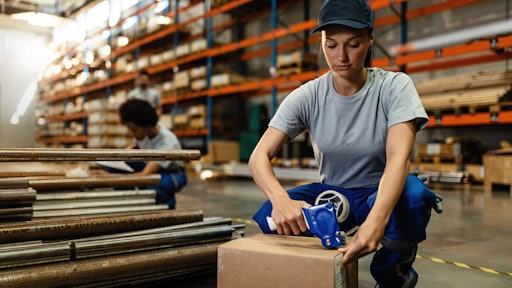 Drazen - stock.adobe.com
Supply chain issues continue to plague brands, retailers and marketplaces, resulting in frustrated customers and fractured brand loyalty. But, damaged customer relationships aren't caused by supply chain shortages and shipping delays alone — the product information that commerce brands provide on their ecommerce channels also plays a role.
With new commerce channels entering the market every day, organizations are scrambling to deliver a unified customer experience across all touch points. However, in their attempt to onboard product data to new channels, many organizations often end up with incomplete or poor product information with issues like missing photos or incorrect inventory counts.
The increasingly complex maze of paths between products, services and consumers creates what is known as commerce anarchy. And, because current supply chain issues aren't going away anytime soon, tackling commerce anarchy has never been a more critical challenge for companies. When items are out of stock in stores or product information is incorrect online, customers leave empty-handed and frustrated and organizations risk losing valuable loyalty.
Companies need an agile approach to tame commerce anarchy. To retain a loyal customer base and more efficiently react to supply chain issues, organizations must adopt a product-to-consumer (P2C) management strategy.
Inconsistent product information damages bottom lines
The supply chain crisis and inventory shortages caused many businesses to advertise holiday deals earlier than ever in hopes of reducing the number of disappointed and empty-handed customers. But even now, after the holiday shopping season has ended, consumers are still left discouraged when their favorite brands' e-commerce channels don't feature the correct product information.
Many consumers have felt the sting of traveling to the store only to find out a preferred product is out of stock or attempting to check out online only to discover the product in their cart is unavailable. And, even if a customer is actually able to purchase a product, they're often left disappointed by a lack of shipping updates or inconsistent and hard-to-find information about how to make a return.
Inaccurate or missing product information is damaging to an organization's bottom line. In fact, it costs global organizations around $252 billion in profit annually. If companies aren't providing accurate, consistent and frequently updated product information, they risk losing customers to brands that do. Commerce anarchy makes it difficult for companies to maintain a consistent presence across channels. But this is where a P2C management strategy comes into play.
What is P2C management?
When organizations use too many siloed systems to manage product information, it can result in inconsistencies across channels. But, with a P2C management strategy, you can simplify your tech stack and the flow of information you manage, minimizing errors and optimizing the customer experience.
A strong P2C management strategy consists of three key components:
Broad and real-time access to customers. To maximize consumer reach and ensure customers don't end up with an online cart full of unavailable items, you need a P2C strategy that enables real-time updates to thousands of marketing and selling channels. With a centralized platform, you can make changes to data within a single repository and syndicate tailored information that meets each channel's unique requirements.
Simplified commerce management. From data mapping to monitoring, the process of managing product data quickly becomes complex. A strong P2C strategy should automate monitoring and tracking, integrate systems working in tandem, and provide complete visibility of all data activity in a central location. P2C management simplifies commerce management and enhances marketing and sales initiatives.
Large-scale product data ecosystem. Companies need a strategy that can handle an infinite number of product catalogs, source data from advertising efforts, and use the information that's available from suppliers to enrich data. The right P2C strategy will provide a master data repository that all integrated systems and feeds connect to.
Reduce customer frustrations and tame commerce anarchy
Encourage customers to purchase by providing accurate and complete product information. Supply chain issues aren't going away yet, but you can combat them — and minimize customer frustrations — by displaying products that are readily available. With a P2C management strategy that unlocks real-time updates, consistency and visibility, you can create lasting customer relationships and tame commerce anarchy.