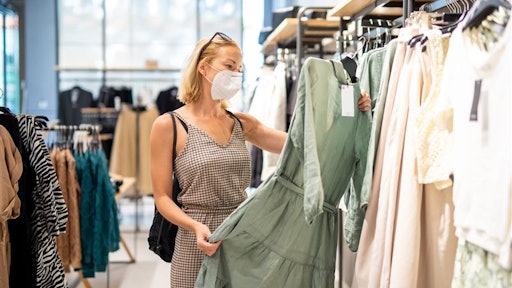 kasto - adobe stock
As retailers' attention remains focused on the fight to deliver orders in time for the holidays, it's possible preparations for returns season may be falling to the wayside. On average, $190,000 of goods are returned every minute, and last year alone, $428 billion of merchandise was returned. Post-holidays are one of the biggest returns moments each year, and with all of the issues consumers are currently facing this season due to the supply chain crisis, it's now more important than ever for retailers to get returns right. With that in mind, what can they be doing to shift gears and appeal to the 2021 shopper?
Convenience will take precedence for shoppers this year
Trust between consumers and retailers is hard to come by, following two consecutive years of disappointing delays and inventory issues. It's crucial that retailers now take a step back and reprioritize their returns processes to meet today's shopping expectations and rebuild these relationships with fast, efficient and convenient returns.
As returns season quickly approaches, retailers will be challenged to act quickly, but there's also an opportunity to stand out from the competition. They can do this by auditing their returns processes to identify strengths and areas of improvement. From there, they can learn what changes need to be made to accommodate customer demand.
Perfecting the customer experience
Returns are the final leg of the customer journey; the last opportunity to leave a good impression and engage with a customer. According to a recent report, 23% of consumers are unwilling to place a repeat order after just one negative delivery experience. Despite being out of a retailer's control, return deliveries are a critical opportunity to make up for those negative experiences and generate a more positive impression. This rings especially true during the holiday season, when many customers have already experienced delays and inventory shortages that are affecting their holiday shopping plans.
Last year, 45% of shoppers were so frustrated by overcomplicated returns processes, they stated they'd rather drop off a return in store to avoid the hassle of mailing in a return. Knowing this, retailers need to learn from these frustrations and deliver a better returns experience. While there isn't a one-size-fits-all solution for every retailer, there are opportunities that can greatly benefit most. One is to leverage a returns platform to eliminate the use of paper forms, an outdated, time-consuming step that 46% of brands still include, despite consumer preferences for the digitization of returns. These same tools can also remove the need for email contact to begin a return, something 26% of brands still require; instead, automate the process by routing the request to an accessible online form and promote an easier user experience.
Constant communication is key
Today, people still feel anxious about mailing in a return and want better communication from retailers once their return is in transit. According to recent survey data, nearly one-third (32%) of shoppers want regular updates on the status of their return, while another 45% need to know when an item has safely arrived at the warehouse. What's more, 50% of shoppers want an immediate indication on when a return will be processed, and more importantly, when they will receive their refund.
Despite this need, a recent parcelLab study found that only 12% of brands provide a return tracking link and status page, while another 36% provide no information about how long a refund will take to arrive. Nimble retailers that excel in their returns communication this year are poised to make a significant impact on people by building trust and fostering loyalty.
Giving customers peace of mind goes a long way
Issuing instant refunds, offering returns tracking and creating a more accessible communication channel will provide lasting loyalty benefits. Proactive communication at key points of the returns journey is essential to reassure customers that their return is going smoothly and that the item, along with their refunded money, isn't lost. Returns may be one of the last chances to prove a brand's trustworthiness, and those that take the time now to improve their returns processes will see lasting benefits and recover revenue.
In an ideal world, returns should be easy and without the complications we see today. While that's not the case yet, removing unnecessary obstacles and confusion before the post-holiday rush is a big step in the right direction. In addition to streamlining returns, now is an ideal time to identify additional improvements that can be implemented to provide further value to people, i.e. faster return approvals, auto-filled shipping labels, quicker inquiry response times and more. January's annual surge in return shipments is coming up fast. While shoppers are keeping a close eye on sellers this year, they're also willing to trust in the brands that take the time to prove that they have the customer's best interests in mind, every step of the brand journey.