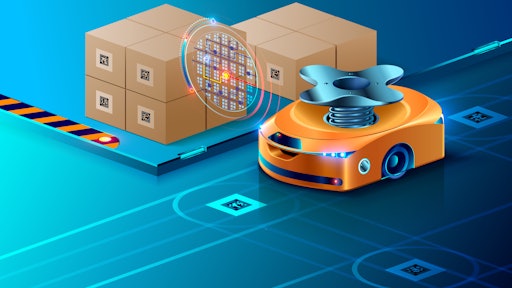 AdobeStock_244346143
The global supply chain has always been susceptible to fluctuations based on various factors, like weather, geopolitical situations and labor, to name a few. As the outbreak swept across the globe, operations halted and presented a new set of challenges for retailers and vendors, straining unforeseen weaknesses in the supply chain. Retailers and vendors alike have been experiencing the impact of a bottlenecked supply chain, begging the question, how do we fix it? Disarmed and tired of fighting this prolonged uphill battle, the reality is retailers have not adapted and are continuing to fall short of growing demands.
No one can plan for disasters. Incidents such as The Suez Canal, flooding in Europe, manufacturing problems in China and port hold-ups in Southern California have, however, exacerbated the issue, raising the stakes for vendors gearing up for the critical 2021 holiday shopping season. For retailers, the process of finding new or alternative vendors to fulfill these demands has been a challenge.
There are specific strategies vendors can implement that dramatically reduce the impact on retailers, like prioritizing inventory across channels of sale, rethinking third-party logistics providers (3PLs) and optimizing their return policies.
Inventory problems
Following the 2020 holiday shopping season, many retailers, specifically those in apparel, found themselves forced to destroy inventory to avoid carrying costs. Today, many of those same retailers now wish they had that inventory to sell. Recent reports of limited inventories are shedding light on a new problem across several new verticals, including automotive and furniture. From COVID-19-related factory closures in Asia, port disruptions and global shipping shortages, businesses are battling for merchandise to avoid losing critical holiday season sales.
As evidenced this past year, while demand for apparel products flatlined, goods such as toilet paper and masks skyrocketed. The long-term implications of the blockage in March created a disproportionate market where the balance between supply and demand was impacted. Retailer and supplier-vendor relationships are based on a long history of working together -- consequently, this relationship has only gotten trickier to navigate as both sides' ability to predict/guarantee inventory levels diminished. Whether or not your business prefers limited vs. stockpiling strategies, vendors are feeling the pressure as sourcing avenues are few and far between.
The reality is inventory availability will be the "foot in the door" not only for retailers with consumers this holiday season but for vendors with retailers. With critical inventory becoming increasingly unattainable, the side effects are being felt down to the end-consumer level as a higher cost per transaction is becoming a seasonal staple. Vendors will have to proactively communicate fluctuating sourcing and transportation costs with retailers to maintain a healthy relationship, but more importantly, a strong and diverse omnichannel pipeline.
Click here to hear more about different methods of warehousing today:
Pros and cons of 3PLs
Both small businesses and big retailers could not manage this chaotic environment alone, which rendered institutional processes such as sourcing inventory, product visibility and shipping strategies null and void. Vendors worldwide became an instant solution, with many retailers rethinking not only their short-term plans but sustainability long-term.
The most important learnings are often accidental, and vendors who proactively invest greater time consulting their 3PLs are ahead of the curve. Many 3PLs can work directly with your suppliers, who themselves have strong established networks and likely work with like-minded brands. For instance, say a retailer needed inventory. 3PLs could leverage alternative strategies of "borrowing" inventory from one vendor to fulfill another with strong contingency plans in place and communicate this change immediately with the vendor.
Up to this point, retailers, vendors and 3PLs have operated on a minimal reliance on one another, but the benefit to disruption is the inevitable innovative change that follows.
Pros:
3PLs can provide order fulfillment services more efficiently and professionally at a reasonable price than those retailers might find when doing it themselves.

Access to higher-level resources compared to merchants such as better shipping rates and alternative contract transportation services.

Consulting 3PLs increases retailers' and vendors' scaling ability for new selling channels (i.e., new marketplaces, subscription boxes and how to work with online marketplaces).

Can source products closer to the end-consumer to meet 1- and 2-day shipping (or even same-day) requirements without incurring exorbitant shipping costs retailers would encounter.
Holiday predictions: returns outlook
"Sugar returns" were a trend in 2020. Retailers told consumers who submitted returns to simply keep the items due to the high costs of processing and determining quality assurance for products. 2021 will be different. As trends suggest we'll see less of this, especially before the holidays, as retailers will, in fact, need to account for every item due to inventory scarcity. The industry has made great innovative strides in the inventory quality assurance, control and management processes to maximize the turn-time for products from the warehouse into outbound sales faster.
In addition, with the high value being placed on merchandise, expect to see retailers discounting far less and communicating early on they have inventory with consumers. In particular, there will be a trickle-down effect of product substitutes occurring where if a tier-one brand does not have the quantity of an item, consumers might be willing to settle for a Tier 2 or Tier 3 brand with the same item. Retailers may also take a bundling strategy, due to lack of inventory and package slower-moving products with quick turn ones (in most cases residual product inventory from COVID-19's onset) to satisfy the consumer short-term.
Lastly, with the resurgence of consumers shopping from brick-and-mortar stores, vendors should expect retailers to adopt the "ship from store" model. Historically, storefronts do not like to lose the product that will generate revenue right there. Those who pull off omnichannel strategies will be less heavy-handed, more collaborative with their physical locations and can fulfill greater order quantities.
Conclusion
Finding ways to prepare for the holiday season is not impossible. But, retailers must have inventory and shipping contingency plans established now as increasing pressure could lead to vendors refusing shipments or "firing" retailers who are not flexible, a worst-case scenario. Apparel retailers must ensure their return policies are defined -- as the days of adding friction to the returns process are over. Pivotal changes in response to ongoing disruptions will 'make it or break it' for vendors and retailers this holiday season: and adaptation is key.