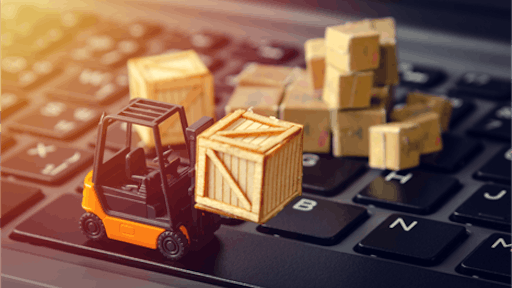 Amconsoft stock
Parcel shipping is changing. Consumer demands and expectations have shifted dramatically over the last few years, first as some online marketplaces established two-day shipping – before moving many products to same-day – with other companies following suit. Then the Coronavirus disease (COVID-19) pandemic fundamentally changed the way people shop, causing an e-commerce boom that shows no signs of receding even as people return to shopping in stores. Retailers accustomed to major carriers that offered 3- to 5-day shipping windows (or slower) at base shipping rates are discovering consumers are no longer satisfied with that wait time. They expect faster shipping and cheaper rates, and abandon digital shopping carts and shop elsewhere if shipping isn't fast enough, is too expensive or there are not enough shipping options to meet their speed or cost preferences.
To better accommodate rising customer expectations and operate with more agility, cutting-edge retailers are adjusting their fulfillment strategies by offering buy-online/pick-up-in-store (BOPIS), but also, employing ship-from-store capabilities to shorten delivery times and expenses by selling and shipping local inventory. To do so, they're turning to non-traditional carriers to deliver same-day orders.
Parcel carriers: A modern definition
By turning to gig economy delivery services, retailers are expanding the definition of a parcel carrier and significantly increasing the fulfillment options available to customers. No longer are carriers just delivery companies with large networks of trucks; instead, the delivery drivers use their own transportation. No longer do they require full-time shipping company employees (a difficult proposition in the face of increasing driver shortages); instead, the delivery drivers are gig workers already servicing the area. No longer must they comply with scheduled pick up and drop off times and locations; instead gig economy delivery services provide on-demand pickup when parcels are ready at the store for delivery. No longer must the parcel encounter intermediate stops such as regional processing and distribution centers; instead, the parcel can travel directly from the store to consumer without interruption.
Of course, there's still a place for traditional carriers. Retailers may opt to use them for shipping products from warehouses to customers and to restock inventory at local retail locations. After all, most individual retail locations lack the capacity to house large volumes of inventory, especially for items that may not be in high demand at all locations (beachwear in Maine in the winter, for example).
Not as easy as flipping a switch
Retailers looking to capitalize on the emergence of gig economy delivery services to compete with big-box retailers must take steps to ensure they're set up to do so. It's not as easy as flipping a switch and engaging these new parcel carriers the next day. Those contemplating a delivery strategy like Walgreens should answer the following questions to ensure they have the right pieces in place:
1. Does your inventory strategy accommodate ship-from-store fulfillment?
2. Is your current software stack (inventory management system, warehouse management system, order management system) set up to accommodate the new approach?
3. Do you have the right carrier/courier relationships in place? Which are available in your service areas, and which are the most popular?
4. Do you have enough carrier relationships in place to handle potentially unexpected order volume?
5. Are you working with a multi-carrier shipping technology provider that can accommodate gig economy carriers?
6. Does your multi-carrier shipping software track and trace deliveries to ensure these new carriers meet contracted service levels?
If the answer to any of these questions is "no" or "I don't know," then take the time to resolve these issues before proceeding. If all the answers are "yes," then it's safe to proceed with expanding your modern carrier network to include gig economy workers for same-day delivery.
What does the future hold?
Companies turned to gig economy delivery services as a response to emerging challenges in shipping and customer satisfaction. In turn, customer demands are likely to rise, expecting same-day delivery for products ordered online to become the industry standard. As many retailers work to catch up to this evolving trend to leverage their footprint of retail locations for competitive advantage, forward-thinking retailers are likely already brainstorming new ways to keep existing customers happy, entice new customers to shop with them and put their competition behind the eight ball. The modern, expanded definition of a carrier is likely just the tip of the iceberg; what will be added to it next?