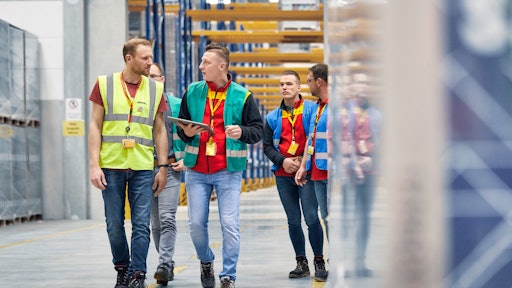 DHL Supply Chain
DHL Supply Chain, a global leader in contract logistics, will invest $72 million to establish a state-of-the-art distribution operation for its Real Estate Solutions unit in Stafford County's Venture Business Park. The company will build a 500,000-square-foot high-bay facility with highly mechanized equipment for material handling to serve the Mid-Atlantic region. Virginia successfully competed with Maryland for the project, which will create 577 new jobs.
DHL Supply Chain's North American business is headquartered in Westerville, Ohio, and the company employs approximately 36,000 associates in the United States. A subsidiary of parent company Deutsche Post DHL Group, a German publicly traded company with more than $76 billion in revenue in 2019, DHL Supply Chain offers an unrivaled portfolio of industrial supply chain management, warehousing, transportation, and value-added logistics services.
The company's Real Estate Solutions unit leverages the company's experience in both real estate development and logistics engineering to generate, invest, and develop turnkey warehousing solutions for customers.
"Virginia has strong transport links catering for all modes of transport, access to a high-quality workforce, and an above-average level of GDP per capita, which contributes to an attractive investment environment for DHL Supply Chain's Real Estate Solutions unit," said Carl DeLuca, Head of Real Estate Americas for DHL Supply Chain. "We are excited to build on the company's presence in this market, and are grateful to Governor Northam and his team, as well as the local authority of Stafford County, for the support they have provided to DHL on this project. We look forward to developing a solution that will deliver 577 jobs to the region and further enhance the competitiveness and attractiveness of Virginia as a logistics hub."