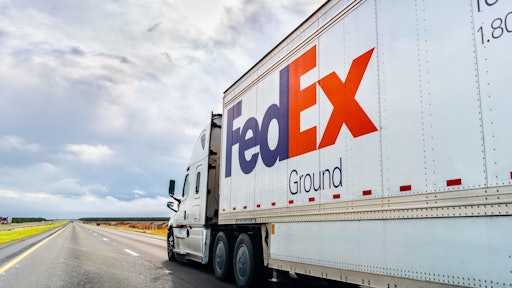 Sundry Photography - Adobe Stock
With the holidays fast approaching, many e-commerce experts have predicted a "shipageddon" phenomenon with delays and chaos adding to the end-of-year drama. Despite a challenging year for most businesses, e-commerce has experienced tremendous growth in 2020. As consumers hunkered down at home, online shopping became a lifeline to household essentials of every kind. The digital transformation imperative suddenly kicked into high gear with shoppers in every age bracket turning to online commerce (some for the first time) and repeat purchases at increasingly higher volumes.
Because of the ongoing safer-at-home scenarios most Americans are (still) living due to the Coronavirus disease (COVID-19) pandemic, holiday shipping and logistics will be especially impacted this year. But, should we believe the hype about potential additional angst in the coming months? And, is there anything merchants and their partners can do to batten down the hatches and ensure a successful transfer into 2021?
Simply put, yes.
"Shipageddon" is real
First things first, "shipageddon" fears are legit. Despite FedEx's personal capacity growth expectations as reported in its recent annual earnings, e-commerce is growing much faster. What would normally be the carrier's good news has been overshadowed by the surging demands of online consumers, thanks to the pandemic and shifting stay-at-home orders across the country.
Both FedEx and UPS are already bracing for a tough COVID-19 holiday logistics season. Both global delivery brands have told their largest shippers that most of their capacity has already been reached ahead of the holiday season and have been facing peak levels since March.
In fact, Whitebox found similar trends. For example, searches for Halloween items peaked as early as the last week in September, with an 83% increase in decorations, for example. Early numbers for end-of-year holidays show similar jumps.
With the pending crush of online orders, it's estimated there could be a potential shortfall of 7 million packages a day between Thanksgiving and Christmas. With these kinds of unprecedented strains across their operations, carriers are responding with extra holiday fees that will have to be absorbed by either the retailer or the consumer this year and into 2021.
How you can succeed against "shipageddon"
Believe it or not, despite the unique challenges this year there are still ways for businesses to succeed. The trick? Prepare early (as in now) and quickly. Here are a few specific ways to drive success when it comes to the 2020 holiday logistics season:
● Small is the new big. Large national carriers see the forest through the trees and know that with increased demand comes an increase in infrastructure investments. And, someone has to pay for it. The bottom line is the largest base rate increase in history is not only possible but probable. But, here's the glass half full version--smaller regional carriers can swoop in with competitive services at faster speeds while increasing their footprint.
Takeaway: Consider a carrier-agnostic approach for this holiday season and beyond. Like any investment, diversification can keep your options flexible and maximize growth.
● Transparency is table stakes. Consumers get it; you can't always get what you want when you want it. We all learned that lesson in the height of the pandemic when toilet paper was the hottest commodity and hard to come by. Carrier delays will run at one to two days, conservatively, during peak times from late November through December.
Takeaway: Consumers respect honesty and transparency, so set their expectations accordingly about shipping times. Consider messaging on your website that clearly and visibly addresses delays.
● Expand your (and their) choices. Amazon and larger marketplaces will put the consumer experience first. That's not always favorable to the seller, however. New restrictions to programs like Seller-Fulfilled Prime, for example, may protect the consumer at the retailer's expense. Similarly, large retailers may expand drop-ship and ship-to-store programs, which increases the urgency for more available shipping options. The good news is consumer shopping habits are changing all the time, and speed isn't the only (or first) priority anymore. Selection is growing in importance, and many are willing to wait and pay for precisely what they want.
Takeaway: Empower the consumer to make the choices that work best for them. Offer expedited shipping and adjust pricing for those consumers who want it now versus lower costs for slower delivery services.
People need connections and celebration more than ever. After a year full of unpredictable highs and lows, businesses can--and should--take steps to facilitate consumer satisfaction by preparing now for a predictably extra-busy holiday season and entry into 2021.