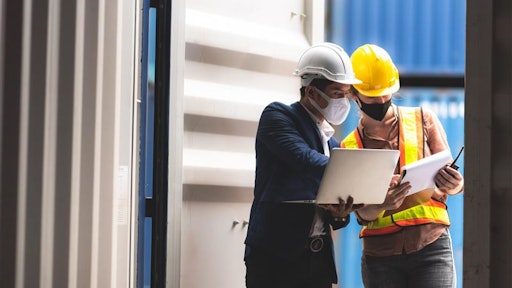 chokniti
World Distribution Services (WDS) announced the opening of its brand new, state-of-the-art distribution center near Savannah, Ga. The 280,000-square-foot facility is located within a quarter mile of WDS's existing Savannah warehouse, and offers services ranging from retail fulfillment and distribution and customized pick, pack and ship, to cross-docking, transloading and more.
"World Distribution Services doubling their existing footprint in Savannah is another example of how strategic investments in Georgia's ports and our position as a major logistics hub continue to pay off for the hardworking people in our state," said Georgia Governor Brian Kemp. "We're grateful for their continued investment in Georgia and the support of our partners in the public and private sector who have helped transform the Peach State into a logistics powerhouse."
The building boasts 40 dock doors, a 32-foot clear height, and sits just nine miles from the Garden City Port Terminal/Port of Savannah. This location doubles the storage and distribution footprint of WDS in Savannah and allows the company to assist customers of all sizes. Thanks to the impressive infrastructure investments made by the Georgia Ports Authority, WDS is well-positioned to service new customers from across the globe as they move freight through the United States.
"It's clear to us that Savannah is a market poised for continual growth," says WDS President Duncan Wright. "The GPA's strategic investments have allowed businesses like ours to confidently plan for the future. We really value their vision and commitment to keeping Savannah as one of the premiere ports in the country."