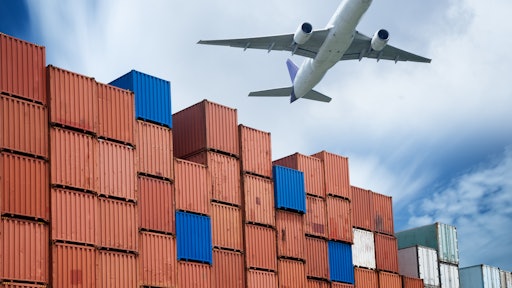 anekoho - stock.adobe.com

Logistics Plus Inc. has been expanding its warehousing and fulfillment capacity in the past year. New or relocated facilities in southern California, Chicago, northwestern Pennsylvania, and New Jersey have added over one million additional square feet to the company's primary warehousing footprint in the United States. Logistics Plus now actively manages over two million square feet of warehousing space at over a dozen facilities across the country. Additionally, the company manages warehousing contracts for its 4PL clients at nearly 100 more locations around the world.
The recently acquired or expanded Logistics Plus warehousing facilities include:
A new, flagship Chino, CA facility with 566,000 square feet
Two new Erie, PA facilities with 88,000 and 130,000 square feet, respectively
A new Bensenville, IL facility with 190,000 square feet
An expanded Dayton, NJ facility, now with 309,000 square feet
Logistics Plus also manages primary dry storage and fulfillment warehouses in Haslet, TX; Elk Grove Village, IL; Olean, NY; and Lexington, NC.
"We're seeing a lot of growth in the e-commerce side of our business, including many things we never thought we'd ever be doing, like importing, warehousing, and fulfilling millions of PPE supplies, or programming and shipping thousands of tablets and mobile phones across the country for some of our high-tech clients," said Jim Berlin, founder & CEO of Logistics Plus. "Having another one million square feet of additional capacity gives us a lot more capability and flexibility for our current customers and positions us for additional growth going forward."