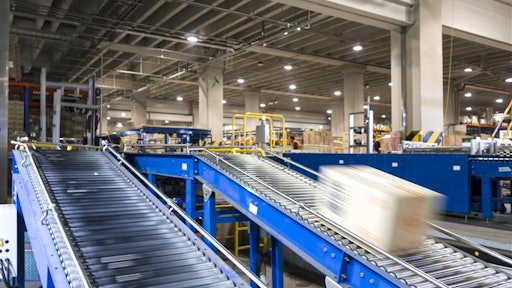 stock.adobe.com
GEODIS has reached an agreement with Innova Capital for the acquisition of PEKAES, a leading LTL (Less-Than-Truckload) and FTL (Full-Truckload) network in Poland.
"This acquisition is a major step forward to consolidate GEODIS' presence in this region, which we consider strategic for the Group's development. PEKAES has an excellent local geographical coverage and its team is well recognized for its professionalism. Our complementary customer portfolios and our combined capabilities will allow us to offer Polish companies extensive international opportunities, while our customers will benefit from PEKAES's expertise in Poland, which is the third largest logistics market in Europe. We are delighted to welcome all PEKAES employees and management into the GEODIS family," says Marie-Christine Lombard, Chief Executive Officer of GEODIS.
Created in 1958, PEKAES operates one of the leading FTL and LTL network in Poland for palletized freight. With 20 branches covering the whole of Poland, PEKAES handles all the national and international flows of some 10,000 active customers. The company also carries out, intermodal road-rail transport operations and offers additional logistics services on six dedicated sites. PEAKES employs around 1,200 people.
"GEODIS is reinforcing its service offerings in Poland and Eastern Europe, thanks to a best-in-class network. With this operation, GEODIS will also gain access and develop intermodal service offering in Poland and neighboring countries," PEKAES will join GEODIS Road Transport line of business and Olivier Royer, GEODIS Executive Vice President for Road Transport, says.
"We are excited to be joining forces with the GEODIS Group to offer our customers global coverage combined with a powerful logistics and transport network," says Maciej Bachman, Chief Executive Officer of PEKAES.
"The scale of PEKAES's success, transformation and bold expansion on the challenging Polish and international logistics market, which attracted the interest of GEODIS, could not have been possible without the hard work of the Innova Capital team and the company's management. Together, we've built a logistics heavyweight, and the strength and resilience of the business was demonstrated by the negligible impact of the pandemic on current results. I am very grateful for their commitment and initiative," says Krzysztof Kulig, Senior Partner at Innova Capital.
The transaction will take effect after completion of the usual regulatory formalities.