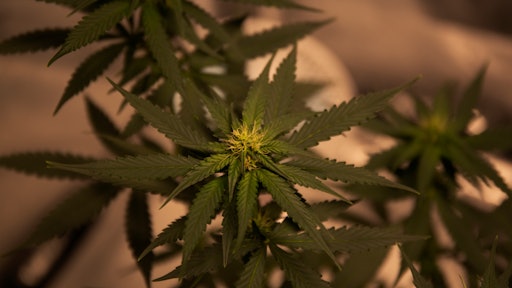 Pexels
Cannabis Global Inc. announces the closing of a definitive agreement to enter the fast-growing California cannabis delivery market. Via the executed agreement, Whisper Weed, Inc. and Cannabis Global, have created a new California Corporation to be named CGI Whisper W, Inc., which will provide management services for the delivery entity. CGI Whisper W, Inc, will receive 51% of the profits from the new entity, which will be recognized as income by Cannabis Global, Inc.
"The delivery sector is the hottest area of the California cannabis business and we are very pleased to have a seat at the table," commented Arman Tabatabaei. "We not only will be able to grow our revenue base relative to direct delivery, but we also see Whisper Weed as a perfect platform to launch our infusion technologies in the regulated marketplace. With the deal closing, we are already in the process of adding other delivery platforms and other businesses to our overall portfolio."
Cannabis Global views this agreement as an important step toward the verticalization of its IP-driven focus. Many of the technologies developed for CBD and non-THC marketplaces can be directly applied to the regulated California cannabis marketplace, including the Company's newly developed tetrahydrocannabivarin (THC-V) and Cannabinol( CBN) delivery technologies.
Whisper Weed Inc operates its website at www.WhisperWeedDelivery.com. Consumers are able to browse products in the flower, pre-roll, cartridge, edibles, and concentrate categories. Consumers simply sign up on the website and order products with a delivery typically within a few hours. The operation headquartered in Downtown Los Angeles delivers to the Los Angeles metro area. Cannabis Global believes the trend toward home delivery for cannabis is robust with further growth expected over the coming year.
As compensation for the Agreement, the owners of Whisper Weed, Inc. will receive $150,000 restricted common shares in the Company and shares of a newly created non-voting, participating preferred stock in Cannabis Global. With the signing of the definitive agreement, Cannabis Global expects to begin recognizing revenues from Whisper Weed immediately.
Mr. Tabatabaei continued, "We have recently shifted priorities from full product development to marketing the many innovative products we have put forth into the marketplace. This new deal with Whisper Weed is simply only one component of our overall growth programs - We have so much more planned for the Company."