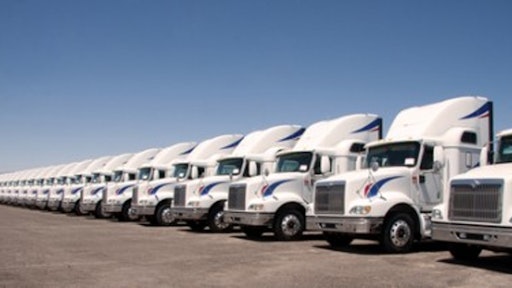 Getty Images
Bringg and Party City announced a partnership that will transform the customer experience at every step of the delivery cycle, from order placement to the last mile. By implementing Bringg's out-of-the-box solution, Party City will now offer customers alternative fulfillment models, like curbside pick-up and same-day delivery via third-party providers and will provide real-time visibility into order status.
Since the start of the pandemic and the subsequent shelter in place requirements, retailers have accelerated digital adoption and have implemented omnichannel strategies that allow customers to receive products in a convenient, fast and cost-effective way. This quick pivot in operations has led to new offerings and services that are powered by crowdsourced delivery partners for on-demand, fast delivery with more options to minimize costs while offering convenient fulfillment.
"We are excited to work with Party City and offer a solution that allows them to quickly adapt to the ever-changing business landscape and meet today's social expectations," said Guy Bloch, CEO at Bringg. "Consumers will continue to leverage e-commerce as a primary channel, however, the alternative options to collect their orders encourages a positive customer experience - especially as they are becoming more accustomed to immediate satisfaction. By implementing the Bringg platform, we are providing Party City not only a solution to meet and exceed customers' fulfillment expectations once the order is placed, all the way through pickup, but also a solution that helps the business evolve even in times of rapid change and uncertainty."
Bringg's out-of-the-box solution implemented by Party City allows for rapid deployment so that the retailer gains market share by introducing new fulfillment models with shorter time-to-market. At the same time, the agility and modularity of Bringg's platform allows retailers to add new fulfillment and logistics models to easily adjust based on growing market trends and new business requirements.
"Party City is dedicated to our customer-first approach and we are continually working to optimize the overall customer experience," said Julie Rohem, Chief Marketing and Experience Officer at Party City. "The safety of our customers and employees is a top priority and partnering with Bringg allows us to provide new delivery options that ensure we do our part to promote healthy actions and positivity in this new normal. By digitizing our last-mile delivery and implementing the Bringg platform into our existing logistics model, we can seamlessly provide customers with the options to buy products online and pickup in-store, pickup curbside, or have same-day delivery through one of our partners, to align with consumer expectations."