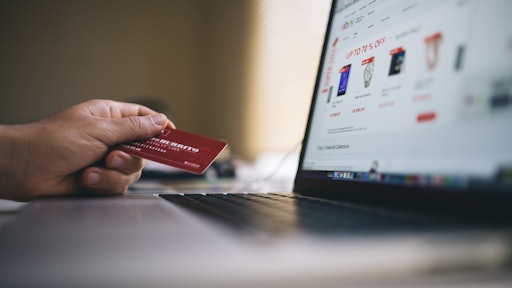 Pexels.com
Although there are multiple benefits to direct-to-consumer (DTC), many companies would still like to maintain productive relationships with their distributors. Amazon is an example of selling through websites, and as a multichannel solution for the retail industry, sites like these already bring in potential customers by the thousands, many even millions.
"The foodservice channel has been badly wounded. As we enter summer 2020, and many states begin retreating on restaurant openings due to climbing COVID-19 numbers, prospects for this industry segment darken. From restaurateurs to farmers to specialty restaurant food companies, many will not survive.Technology has changed how and where one mines for customers. Technology has played a modest role in changing the e-commerce food business in the last 10-15 years. Looking ahead a decade, technology will play a major role in changing the business. Messaging, developing relationships and meeting customer expectations remain as key building blocks in building a brand," says an executive from Gray Growth.
Throughout 2019, the consistent accessibility of products online transformed shopper wants and needs. In the past 20 years, consumers held high standards for the accuracy they expect from their e-commerce providers. After and even during the Coronavirus disease (COVID-19) pandemic for certain brands, DTC has made selling their products as easy as one click away for consumers.
"The rise of the DTC supply chain is disrupting the fulfillment world. The learning from COVID-19 is that agility needs to be the focus at every link of the supply chain, even directly from source to consumer," says Ryan Yost, vice president and general manager of Avery Dennison Printer Solutions Division.
According to Liberty Mutual Group, benefits of DTC include:
Control and brand clarity. DTC allows the manufacturer to control the entire branding experience, including product, packaging and messaging without the competition for shelf space.
Speed to market. Manufacturers can make product changes and get to market faster without third-party channel coordination, seasonal delays or other retail interruptions.
Direct business intelligence. Since DTC allows them to interface with consumers, manufacturers can obtain a wealth of first-hand, valuable customer insights about buying trends, regional preferences and product positioning.
Along with clear advantages, DTC also brings new risk. Once manufacturers move to DTC selling, for instance, they may find themselves in competition with their retailers and wholesaler partners. In fact, a DTC strategy often changes these relationships from complementary to competitive.
Risk areas that increase or chance once DTC is implemented within a business:
Expanding liability risk. Selling directly to consumers introduces new exposures to the manufacturer that wholesalers or retailers may typically take responsibility for as part of third-party contractual agreements. For example, this could include new product liability risks related to labeling and shipping or cyber and general liability risks that come with running an e-commerce store.
Heightened cyber risk. A DTC operation necessarily requires handling sensitive customer and financial data, making cybersecurity a major concern and priority. A security breach can not only disrupt business but may also harm a manufacturer's reputation, particularly if customer information such as credit card data is compromised.
Supply chain complexity. Selling to consumers makes the supply chain more complex, with additional points of vulnerability where disruption could impact the entire business. For example, instead of making several large shipments to only a few partners, a manufacturer may now be responsible for the delivery of thousands of packages to consumers' doorsteps as well as the risk that comes with it.
"A direct-to-consumer model enables a manufacturer to have more control over the experience, but it can also introduce new risks that wholesale or retail partners would typically retain," says, Zahi Harakeh, manufacturing lead, industry practices, Liberty Mutual Insurance.
Just how strong is this market? According to a 2018 survey conducted by Brandshop, 87% of U.S. consumers now say they would buy products directly from a brand online if given the option. Moreover, another 2018 study examining DTC models by PwC Global suggests that many manufacturers are now reserving their hottest new products not for their retail partners, but for their own DTC channels. Switching to DTC is a huge shift, though, and manufacturers should carefully weigh the benefits and risks before taking the leap.
"Automation is driven primarily by the digitization of goods," says Yost. "By giving products a digital unique identifier at the origin of the supply chain, full transparency of inventory at the product-level is possible. This is vital to meet a continued increase in direct-to-consumer expectations with or without a middleman. Digitization of the goods through technologies such as RFID and barcode provide that full transparency of inventory at the product-level throughout every step of the supply chain."
Companies in this article