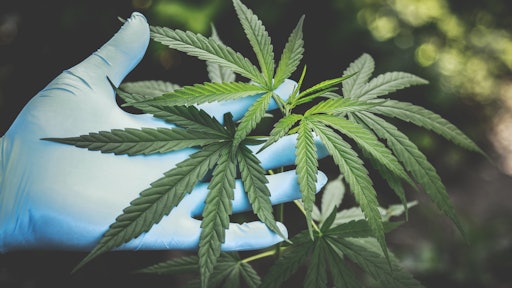 Pexels Aphiwat chuangchoem

Blue Yonder announced that HERBL Solutions is developing an end-to-end supply chain and fulfillment backbone with Blue Yonder's Luminate Platform as its foundation. This digital fulfilment platform allows accurate inventory visibility, associated data transparency, and greater forecasting performance ensuring the right products get to the right places at the right times. This ultimately improves the end-customer retail experience and offers greater growth potential for HERBL's retail and brand partners.
The Luminate Platform will enhance HERBL's state-wide cannabis operations by eliminating the guesswork in inventory while offering a real-time way to view and predict demand. It will be paired with enVista's Order Management System (OMS) for a high-powered, fully scalable Microsoft cloud-based solution. The tech stack also ensures compliance with the strict rules set forth in California's legal cannabis space by Metrc. HERBL's system can tag the entire supply chain, enabling a sophisticated track-and-trace from the moment product arrives in a warehouse to the moment it's delivered to a retailer.
"Our mission at HERBL is to bring outstanding people, processes, and technology together to create a powerful supply chain never before seen in the cannabis space," said Mike Beaudry, chief executive officer, HERBL. "It's with this focus on quality that we selected Blue Yonder's software solution, which will enable efficiencies and growth for our retail and brand partners, and to ultimately help propel our industry forward."
"HERBL was founded by leaders from some of the largest distribution and transportation providers and as previous Blue Yonder customers and champions see the inherent value in our solutions coupled with our Luminate Platform," said Mark Morgan, executive vice president and chief revenue officer, Blue Yonder. "We're thrilled to get this project off the ground for HERBL alongside Plantensive and enVista, helping drive HERBL's growth with a truly end-to-end digital fulfillment platform."
With a multi-pronged approach, HERBL will first deploy Blue Yonder's warehouse management and forecasting solutions on top of the Luminate Platform as a high-performance fulfillment backbone to truly control the fulfillment process and dynamically scale based on customer needs. Blue Yonder's space planning solution will enable HERBL to guide retail customers with more effective merchandising at store-level.
The next phase of HERBL's strategy takes order management to a new level of sophistication with enVista's OMS. By leveraging enVista with Blue Yonder, HERBL will accurately handle order management, with predictive and prescriptive warehouse management recommendations and highly accurate forecasts.
Blue Yonder's Luminate Platform provides synchronized business planning, execution, delivery and labor solutions that optimize a customer's business and people from end-to-end. Luminate Platform leverages industry-leading AI/ML capabilities to help customers better predict and prevent disruptions across the supply chain.
Companies in this article