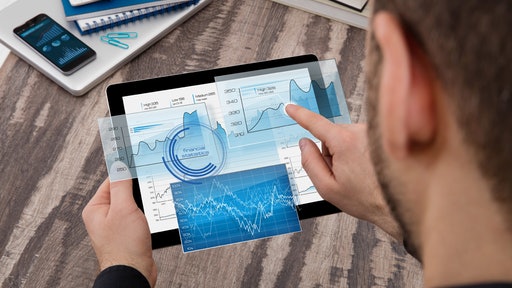 Getty Images
Resilience is never more critical than in a world shocked by pandemic, and the top-ranked countries in the 2020 FM Global Resilience Index possess strong foundations for a robust rebound.
The annual index, published today by FM Global, is the definitive ranking of nearly 130 countries by the resilience of their business environments. It provides companies with objective information about countries' economic, risk quality and supply chain resilience – factors that create a springboard for businesses working to recover from the pandemic.
"Especially after a crisis like COVID-19, resilience is critical for people, countries and businesses," said Kevin Ingram, executive vice president and chief financial officer of FM Global. "A country's ranking in the 2020 FM Global Resilience Index is a good indication of how its business environment will fare and how quickly organizations there might rebound after taking the economic blow of the Coronavirus. These are critical insights for businesses making far-reaching choices as they build facilities, extend supply chains and cultivate new markets."
In addition to outlining the post-pandemic business landscape, the FM Global Resilience Index stands as a dynamic reminder that conventional business risks – hurricanes, flood, drought, fire, earthquakes, cyberattacks, oil shocks and political upheaval – continue to threaten operations and overall value.
"A unique event like a contagious viral disease unfortunately does not preclude other terrible events," said Ingram. "Only diligent, rational risk-and-resilience analysis and loss prevention is sufficient for preserving a company's value through chaos."
Top, bottom, risers, fallers
The index's top-ranked regions (in descending order) are Norway, Switzerland, Denmark, Germany, Sweden, Finland, Luxembourg, Austria, Central United States and Eastern United States (both the U.S. and China comprise three regions with differing natural hazard exposure).
Norway occupies the top spot for the second year in a row, supported by strong economic productivity, a stable political environment, low corruption, high natural hazard risk quality and robust corporate governance.
The bottom 10 (in descending order) are Nicaragua, Nepal, Mali, Mozambique, Iran, Lebanon, Chad, Ethiopia, Venezuela and Haiti.
A major riser in this year's index is Taiwan, which climbed 6 places to 29th place based on improvements in its natural hazard risk quality and quality of its infrastructure.
A major faller in the index is Nicaragua, which fell 9 places to 121st place due to increases in its political risk and cyber risk as well as decreased control of corruption.