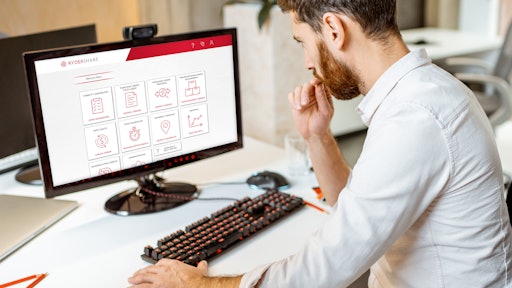 Ryder Inc.
Turvo partnered with Ryder System, Inc. to drive network collaboration and visibility across the supply chain.
Turvo provides the collaborative logistics platform for RyderShare, Ryder's new one-of-a-kind technology solution. Turvo integrates silos of information, people and systems in a unified platform, that Ryder then integrates with its proprietary business intelligence, analytics and insights to better equip its logistics professionals to make impactful changes in its customers' supply chains.
Turvo's solution digitally transforms the order-to-cash workflow and integrates data from multiple transportation management and warehouse management systems into a single pane of glass for seamless execution and end-to-end visibility. The network effect of Turvo's platform allows shippers, carriers and service providers in a supply chain to collaborate in real-time to better manage exceptions and eliminate the inefficiencies of check-calls, re-work and manual data entry that permeates the industry.
"Turvo is proud to partner with Ryder to deliver technology that unlocks massive benefits for every stakeholder across the entire supply chain network with complete visibility and collaboration in real-time," says Scott Lang, Chairman and CEO of Turvo, Inc. "Turvo's multi-enterprise cloud experience will enable Ryder and its customers, as well as all other parties in its customers' supply chains, to share and collaborate like never before."
"Now more than ever, there is a heightened awareness and greater sense of urgency for real-time visibility and the ability to work together to ensure the on-time delivery of essential raw materials and finished goods," says Steve Sensing, president of global supply chain solutions for Ryder. "RyderShare with Turvo's collaborative logistics tool delivers these capabilities – all executed by logistics professionals with the experience to make meaningful changes."