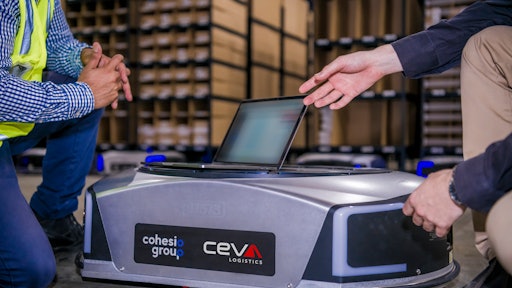 CEVA Logistics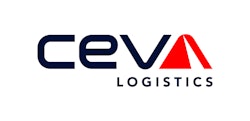 As a key part of its strategy to innovate and automate, CEVA Logistics has deployed Automated Mobile Robots (AMR) at its Australian super-site – Truganina – near Melbourne in Australia. In a world-first for a Goods to Person (GTP) implementation for the company, the introduction of robots has already achieved a 400% increase in the speed of operations within the 250,000 sq m facility.
Improved throughput and picking rates for e-commerce customer
In order to provide a better service for one of its largest e-commerce clients in Australia, CEVA has invested in a goods-to-person AMR solution to improve throughput and picking rates. Using Geek+ robots from one of the world's leading providers of advanced robotics and AI technologies applied to logistics, CEVA has found a standard solution which could be scalable across CEVA operations globally to be used for other customers around the world.
Fast implementation delivers scalable solution
The AMR robot brings the shelf to the picker and the project took only three weeks to go-live, including the installation of eight robots working across a trial 400 sqm of warehouse space. Each robot can pick shelves up to 500 kg and they are controlled by centralised control system. All staff pickers have undergone a two week training induction during the implementation phase.
"With the scale of CEVA's operation at the super-site we could immediately see this AMR solution was a very fast and efficient picking productivity and throughput option for us. AMR is the future for e-commerce operations, and we are excited to stay ahead of the competition in offering this kind of solution," Milton Pimenta, CEVA Logistics' Managing Director Australia and New Zealand says.
CEVA worked on a co-investment basis with Cohesio Group (a part of international technology group Körber, - a leading integrator and developer of tech solutions that enable rapid optimisation of workflows and processes) during the pilot phase and the companies worked together to create and then deliver a scalable customer centric solution. They will now continue the relationship to deliver AMR robot solutions to other warehouses across the CEVA global network.