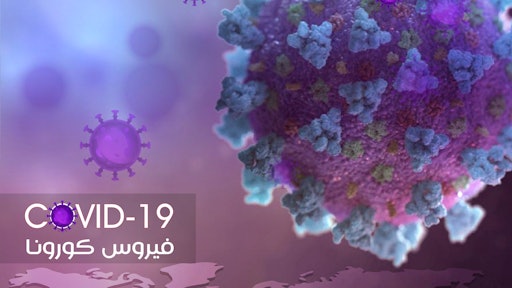 W7Worldwide
The COVID-19 pandemic has escalated faster than anyone anticipated, with the World Health Organization declaring the outbreak a global health emergency. W7Worldwide's Crisis Communications Division has released a new report to help corporate communications units, both in the public and private sectors, to overcome and manage the growing complications of this crisis.
The report, titled "Handling COVID-19 Crisis Communications," gives an overview of a number of challenges facing organizations across all industries, which include a drop in business activity, disruption in global supply chains, curtailment of travel, canceled events, infected employees, and in the worst case, a business shut-down.
Moreover, the report provides a seven-step guide to help organizations navigate through one of the largest and worst pandemics witnessed by the world in recent history. This will require developing realistic, decisive and timely external and internal communications plans that aim to prevent uncertainty and loss of the public trust as circumstances change.
In the report, W7Worldwide Crisis Communications Division's team highlight the importance of creating a central information hub for organizations where the workforce and stakeholders can find all the information they need. Additionally, the report stressed the necessity of establishing a guiding task force of decision-makers, which is led by the CEO and includes the communications, HR, and IT functions. Rapid decision-making is critical as each day brings new information to light that may impact your business practices.
The report also notes the significance of assigning a dedicated spokesperson who can address any concerns and provide reassurances to the media and stakeholders. Furthermore, a crisis management plan should be put in place to cover all the likely scenarios that may play out due to the consequences of the spread of the virus.
The report also examines the growing risk of the deadly coronavirus as the global economy shudders in reaction to its spread. GCC governments have introduced various support measures for enterprises to mitigate any negative impact on the economy, whilst protecting public health. Businesses across the region will need to act fast and adapt their operations and services in line with the steps taken by their respective governments to contain the spread of COVID-19.