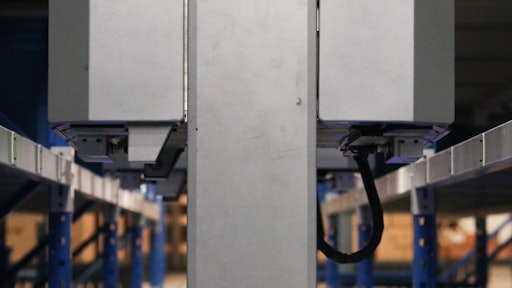 Geek+
Geek+, a leading provider of warehousing and logistics solutions, will showcase its latest advanced robotic systems, and introduce a wide range of products, including its RoboShuttle multi-floor solution to U.S. customers as well as its new forklift.
Equipped with cutting-edge robotics and AI technologies, Geek+ product lines are comprehensive and satisfy multiple application scenarios, including:
1) Geek Picking System for goods-to-person fulfillment in e-commerce, manufacturing, apparel, retailing industries.
2) Geek Moving System for material handling in automobile and storage logistics.
3) Geek Sorting System for parcel sorting.
4) Geek Automated Forklift and multiple collaborative robot system for unmanned warehouse.
5) Geek Robot Shuttle System for bin-carrying with single layer rack and multi-layer mezzanine rack.