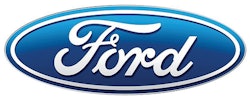 Tempe, AZ—March 7, 2003—Controversies are few and far between on the supply chain newsbeat. For every scandalous expo about a Nike or an Agilent blaming software for shortfalls in the balance sheet, the pages (whether print or Web) of supply chain magazines feature scores of stories highlighting the success that one enterprise or another has achieved in streamlining its value chain using the latest technologies and processes. Such is the nature of the beat: We're here to educate and inform rather than to scandalize.
So much louder, then, was the buzz among supply chain newshounds when, last month, information technology giants EDS and IBM/Dassault Systemes issued dueling press releases touting wins for their respective product lifecycle management (PLM) solutions with Ford Motor Co.
Had one PLM solution dislodged the other? Was Ford playing one provider off the other? Who was the real winner? Quel scandale!
Well, as is all too rarely the case, it turns that both sides were right, and the real winners may be all of the above, plus Ford's suppliers and us, the humble consumers. Or at least that is the opinion of Jack Maynard, research director for collaborative business solutions at technology consultancy Aberdeen research.
Writing in a research alert, Maynard noted first that for some time Ford has pursued a strategy of supporting multiple computer-aided design (CAD) tools to accommodate the solutions in use within Ford proper and at the various companies that Ford has acquired over the years, including Volvo and Range Rover. Maynard suggested that Ford has sought to avoid the lost development time that its engineers would incur should they have to spend the six to 12 months necessary to fully adapt to a new CAD tool were Ford to elevate one package or another to the level of corporate standard to the exclusion of all other applications.
Moreover, as Marc Halpern, an analyst with tech consultancy Gartner, pointed out in a recent research note, Ford must take into consideration the requirements of its supply chain, too. "Ford's suppliers employ different PLM software packages," Halpern wrote, "thus making multi-vendor PLM unavoidable."
The challenge for Ford, then, was to create an enterprise platform for sharing design information among the different engineering groups while allowing the various divisions to continue using their current CAD apps. That approach would eliminate potential downtime while maximizing the potential synergies that occur when engineers are able to share innovations with one another. Plus, as Maynard pointed out, "with appropriate access security, suppliers (and eventually customers) can be included in the collaboration environment."
What Ford needed, therefore, was an Internet Age analogue of a greasy spoon where engineers from the U.K., Sweden, Japan and the United States Ñ as well as suppliers and, potentially, customers Ñ could meet to pass the digital equivalent of pen-and-napkin sketches back and forth.
Ford's greasy spoon, in this case, comprises a digital backbone and a centralized product data repository supplied by EDS in support of the automaker's C3P or CAD/CAM/CAE and PDM (computer-aided design/manufacturing/engineering and product data management) initiative, an eight-year-old project to streamline design processes and reduce product development cycles. In the early stages of the C3P initiative, Ford tapped EDS' Teamcenter to form the digital heart of the system.
As Maynard wrote: "The digital backbone facilitates the exchange of product information between engineering areas; it also can be used to feed a digital factory for simulating the assembly process and modeling the factory environment. Adding visualization technology to the repository access also means that anyone can obtain a 3-D representation of the CAD information for viewing or markup."
In other words, Ford engineers and suppliers can use their PLM packages of choice but still share data and designs by using the EDS platform as a Rosetta-stone-on-steroids tool to translate between the different CAD formats. "After the product geometry is loaded into the central PLM repository, any division can make use of it, regardless of the CAD tools used to create the information," wrote Maynard. "For example, a suspension system developed for Volvo's SUV can be reused in the Ford Explorer." All it takes is a little translation of the geometry from one design package to another using EDS' JT format.
That said, EDS' NX, E-factory and I-deas solutions look set to remain Ford's primary PLM package, with some 50,000 seats in use throughout the company, according to Maynard, who nevertheless notes that the automaker also has 2,000-plus seats of Dassault's CATIA, along with ENOVIAVPM, in use at its Volvo and Range Rover divisions, with plans to add up to 5,000 more seats. The Aberdeen analyst said that Ford is particularly interested in CATIA's surface CAD capabilities, which Maynard called "industry-leading."
So in the war of the dueling PLM vendors, who won? Everybody, asserted Maynard. Ford wins because its C3P platform allows its divisions to continue using their current PLM packages, and no division is at risk of engineering downtime from having to shift to a new design application. (Note, however, that Gartner's Halpern warned, "Ford's long-term success will depend on EDS' and Dassault's ability to deliver on their new generation of PLM software.") Ford's suppliers win because the platform allows them to work in their own PLM environments while maintaining, or even expanding, their cooperation with Ford's various divisions.
And the PLM market as a whole wins because Ford has taken the lead in pushing a multi-vendor environment that leaves all participants in the supply chain free to use the PLM package best suited to their own peculiar needs and that gives those participants the ability to fully participate in the design cycle. "Ford is, in effect, making the business case for supporting multiple solutions vendors," Maynard wrote, and the potential cost and development cycle time reductions could well push other companies to take a similar approach.
But will consumers benefit from Ford's strategy? Just ask that VP down the hall how she likes her new Thunderbird, since the 2002 T-bird was Ford's first North American car program born (or should we say, "reborn") of the C3P system. Benefits? You betcha. Can you say, "Vroom"?
For more information on the PLM market, see the Global Enabled Supply Chain Series article "Product Lifecycle Management" in the October/November 2002 issue of iSource Business.
For an in-depth look at Ford Motor Co.'s supply chain, see the article "Road Testing The Ford Supply Chain" in the July 2001 issue of iSource Business.
Companies in this article