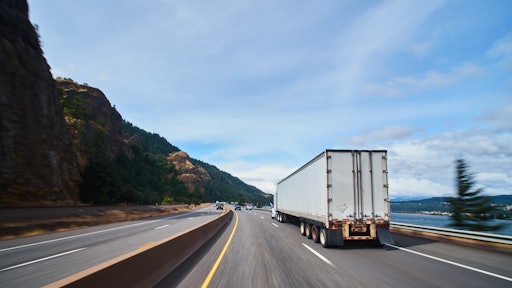 maxwellmonty/stock.adobe.com
There's no doubt about it – the bottom line is a top priority. From manufacturing through to retail, with change and uncertainty affecting business performance, there is an increased emphasis on skillful logistics and supply chain analysis. Of course, hand in hand with this is prudent management of financial resources, which is one of the most highly prized skills in modern supply chains.
While businesses are determined to grow and create new opportunities through the steadily dissipating pandemic, efforts to control costs are most important in times of unpredictability. Logistical disruptions, rising inflation and unprecedented increases in commodity prices are now routine considerations, which means the supply chain has to work harder to deliver value.
Put simply, assembling the right supply chain strategy is now inherently tied to the commercial success of a business. With e-commerce supply chains expanding and retailer footprints shrinking, brands are increasingly seeing their supply chains as a competitive asset to be leveraged. And, as businesses look to fine-tune all areas and improve their bottom-line, one area continually hit upon is exploring rentable solutions in transit packaging and containers.
This pattern is something we see first-hand at Schoeller Allibert. As a leading global manufacturer of returnable and recyclable transit packaging, we have seen increased interest in renting transit packaging rather than up front acquisition.
Of course, no two businesses are alike, and which approach works best varies from one supply chain setup to another. With changing packaging regulations such as the UK Plastic Packaging tax, we are seeing more and more businesses explore transit packaging rental over outright purchase.
So, what makes rental a particularly cost-effective approach for today's supply chains? Crucially, there is no upfront bulk outlay and the fixed rental fee structure is considered an operational cost. Of course, this means the solutions come under OPEX (operational expenditure) budgeting, rather than CAPEX (capital expenditure). This is particularly attractive as capital, physically owned assets, are coming under the microscope in a bid to streamline costs.
Agility is key for today's competitive commercial operation. The ability to pivot and change at short notice may eventually see renting become the norm and not the exception. Reducing the burden on capital investment is a tried and test way of helping to protect a solid bottom line, so we are certainly expecting a balance shift in this regard.
On top of reduced cost outlay, as a leading solution provider, the rental approach can help defer costly commitments, preserve credit lines, facilitate quick scaling and returns, offer tax deductible rental payments, and remove the requirement of capitalization and depreciation records.
By analyzing the distribution network, current operational needs, future growth projections and service level agreements with customers, it is becoming more commonplace that businesses settle on a rentable solution. Access to durable, high performance packaging solutions at a lower cost activates that all-important supply chain flexibility, modulating additional costs in warehousing, as well as facilitating efficient delivery and return.
Of course, rental rather than ownership also means that the supply chain using the solutions will not attract costly UK Plastic Packaging Tax liability, which rounds off the collection of cost-control benefits to transit packaging rental.
As we continue to lead the transit packaging market in terms of material and functional innovation, we look forward to seeing how the asset management dynamic continues to shift and evolve, and as ever, we are poised to support our customers at every step.