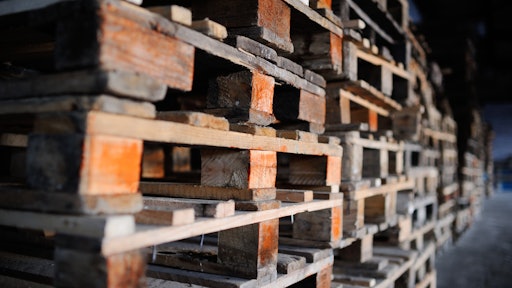 Evgeniy Kalinovskiy - stock.adobe.com
PalletOne Inc. launched Pallet Concierge, a service that provides a dedicated pallet solutions expert to streamline procurement and resolve supply issues nationwide through the coast-to-coast pallet supply network.
"A great concierge always is resourceful, knows the right answer and guides the customer to the ideal solution quickly," says Howe Wallace, PalletOne president. "PalletOne is the first enterprise able to provide that expertise to pallet users while employing a company-owned, national network."
From PR Newswire:
Rather than being forced to contact several vendors to address supply chain needs in different regions, enterprise-level members can work with a designated

PalletOne

account manager.
White-glove services include enterprise pallet resource planning; national supply chain management; shipping logistics and regulatory updates; warehouse management solutions; market cost and supply trends; emergency fulfillment; design, redesign and testing; and concierge-level service.
Pallet Concierge streamlines the communications to a dedicated, single point of contact while leveraging a network of behind-the-scenes expertise to deliver customer services across the nation from over 90 locations.