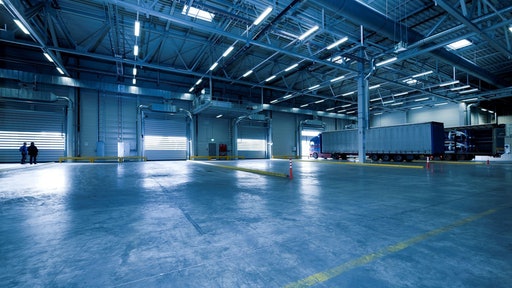 Getty Images
Third-party logistics (3PL) providers leased more big-box (200,000 square feet or larger) warehouse space in North America than any other occupier category, according to a new report from CBRE. Accounting for 41% of all big-box lease transactions in 2022, 3PLs expanded their footprints and claimed the largest share for the first time since CBRE began tracking the activity in 2012.
"During the pandemic, companies relied on partnerships with 3PLs to stabilize their operations and accommodate demand," says John Morris, CBRE's president of Americas industrial and logistics. "The initial thought was that companies would eventually return to self-reliance for their fulfillment needs, but more companies have since realized that 3PLs can play a vital role in their business models, and demand is stronger than ever."
From CBRE:
Retailers and wholesalers -- the previous leader in big-box leasing activity -- fell to second place, taking 35.8% of the leasing share. Food and beverage occupiers were a distant third, accounting for 8.7% of leasing activity.

Industrial facilities had record-low vacancy rates and unprecedented rent growth in 2022, despite record new construction deliveries. Demand was driven primarily by a desire to serve markets with growing populations, modernize space for automation and improve supply chain resilience.

Matching 2021's record low, the 2022 direct vacancy rate was 3.3% at year-end, which supported first-year base rents growth of 23% year-over-year. With demand for space at a high, and little space available, a record 455 million square feet is currently under construction, of which 25.3% is pre-leased.
"Slower demand at a time of robust construction will result in higher vacancy as time goes on. That will provide relief for occupiers looking for space in a very tight market. New construction will moderate this year, particularly with the financing market so tight. This should lead to double-digit rent growth as construction deliveries slows," says Morris.