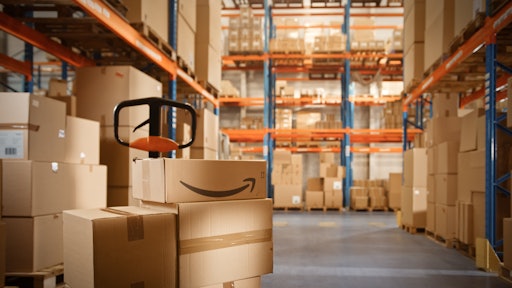 Gorodenkoff/stock.adobe.com
Amazon launches its Warehousing & Distribution (AWD) during supply chain disruption, where sellers have access to low-cost, long-term storage. The e-commerce giant came to the decision to create this program after surveying its sellers who said their biggest pain points were storage costs, complicated fee structures and a lack of capacity. AWD is pay as you go and no longer requires sellers to move their merchandise from upstream facilities to Amazon distribution centers.
Per Amazon:
Sellers using AWD can also consolidate their global inventory, which they can then view and manage on Seller Central, simplifying their operations with one pool of inventory. In 2023, sellers will be able to use AWD to send their inventory to any location, including to wholesale customers or brick-and-mortar stores.
Enrollment is easy, and with one click sellers can send their inventory to

Amazon

Distribution Centers and significantly reduce storage costs, while eliminating complex pricing schemes and long-term contracts that are common throughout the industry. Sellers can integrate their upstream inventory storage operations with the

Amazon

Fulfillment Network, ensuring they always have the right amount of inventory in stock, in the right places and at the right times.
"As an Amazon seller for over 10 years, we are super excited about the Amazon Warehousing & Distribution service as it's something that sellers have been seeking for a very long time," said Harris Chan, senior business manager at AmaMax. "Automated replenishment and master case handling is the key of the program."