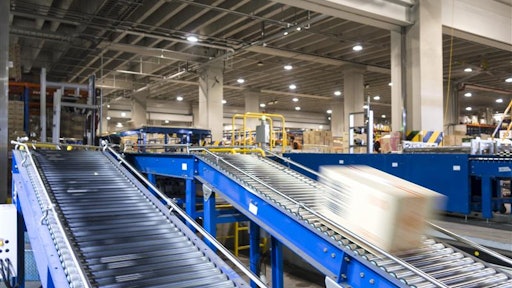 bon_Conveyor Belt system
FAD Equipment Store launched its new online marketplace for material handling equipment.
FADequipmentstore.com takes advantage of the e-commerce boom by making lifting, material handling, safety and load monitoring products available in an online marketplace format for end users in warehouses, manufacturing, construction, oil and gas, renewables, commercial and other markets.
"This is the most innovative material handling ecommerce concept to hit the market. It's one thing to deliver an online platform where users can visit, click and order, but another to present a broad portfolio of products each of which is the standout technology or solution in its sector," says Jeff Miller, general manager.
From PowerMag.com:
The site serves as a one-stop-shop for material handling and safety equipment users.

Solutions that can be used by anybody but feature cutting-edge design and state-of-the-art technology are drop-shipped to customers.