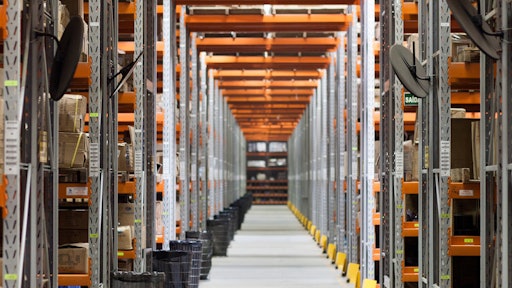 Photo by Aaron Mello on Unsplash
A report, called Warehousing and Storage Market: Global Industry Trends, Share, Size, Growth, Opportunity and Forecast 2019-2024, found that the global warehousing and storage market is exhibiting healthy growth. In addition, the demand for warehousing and storage is expected to remain strong in the coming years.
The key application sectors of warehousing, such as manufacturing, retail, healthcare, construction, automotive and technology, are also expected to show strong growth in the coming years as e-commerce continues to grow.
Advancements in IT and transportation are also creating a positive impact on the warehousing and storage market, the report found. Use of wearables, sensors, RFID tags and more are making storage and transportation of goods more efficient.
Based on the type of warehouse, the market has been segmented into general warehousing and storage; refrigerated warehousing and storage; and farm product warehousing and storage. General warehousing and storage currently represent the biggest segment.