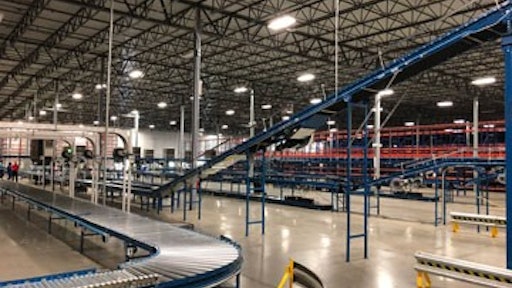 ODW Logistics is opening a new high-technology logistics center near Columbus, Ohio. The facility aims to take e-commerce fulfillment to the next level.
"We are focused on delivering innovative supply chain solutions to middle market and growth-focused customers," says ODW executive Vice President Jeff Clark. "This facility brings a scalable, out-of-the-box e-commerce fulfillment solution to companies that serve key US and Canadian markets."
The location provides a strategic hub that is within a 10-hour drive to 50 percent of the US population and one-third of Canada.
The 200,000-square-foot facility will have the capacity for multiple e-commerce shippers and is set up for zone pick and pass with high and low velocity zones with very narrow aisle dense racking and storage. A Tier1 warehouse management system will be implemented throughout the entire building.
In order to keep up with the e-commerce boom that is happening in the country, the facility is equipped with technology that includes bar code scanning, manifesting software, static and in-motion scales, dimensioning, label print and apply and sortation capabilities.
ODW is installing integrated technology that can be customized for each shipper, as well. The company will also supply an A-Frame conveyor system that will process up to 3,000 orders per hour.