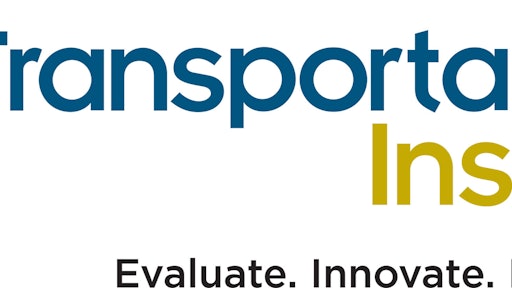 Transportation Insight, a global Enterprise Logistics Provider, is ranked as North Carolina's second largest privately held company in the 2017 Grant Thornton North Carolina 100. The multi-modal logistics provider and business strategist is recognized as one of three companies in the state's top gross revenue tier of the annual ranking published in Business North Carolina's October edition. Transportation Insight's continued rise well above the $1 billion revenue mark in 2016 reflects the company's ability to fill an ongoing marketplace need for value chain strategies that foster enterprise growth, mitigate risk and drive profitability.
"Transportation Insight's sustained growth is underpinned by our ability to provide top-tier solutions in all transportation modes and measurable results for our long-term client partners," says Transportation Insight President and CEO Chris Baltz. "We believe our significant, ongoing expansion reflects the increasing demand for smarter omni-channel supply chains architected by our engineers with deep domain expertise in Parcel, LTL and Truckload to fulfill the most important business needs of our customers. By listening to our valued client partners, working to provide flexible, customized technology-enabled solutions and executing quickly, we are able to help them gain sustained competitive advantage and grow faster than the competition."
Transportation Insight serves as logistics partner for nearly 200 N.C. companies. Among those, the enterprise logistics provider works with manufacturers, retailers, e-tailers and distributors, including several client partners featured in the prestigious list of the state's top private companies. Transportation Insight credits its Co-managed Logistics® approach and multi-modal expertise for continued success in serving more than 1,500 clients with logistics and supply chain solutions, especially in an era when the growth of e-commerce and challenge of supply chain digital transformation impacts the ability of shippers to achieve optimal efficiency.
Transportation Insight is the only transportation and logistics consultant in the top 40 of this year's North Carolina 100. With a 2016 employee count of 421 associates reported by the ranking, the services company relies largely on a workforce of analysts, engineers, technology experts and supply chain professionals. Continued growth since the end of fiscal year 2016 is evident in the company's mid-2017 estimated gross revenue of $1.8 billion and workforce of more than 500 employees.
"This is not only a humbling achievement for our company, but it is tremendous validation of our talented associates who leave it on the field every day and work passionately to help our clients improve," says Transportation Insight founder and chairman Paul Thompson. "Our people are the foundation of our success in the logistics marketplace. By leveraging technology, analytics and decades of subject matter expertise, we have integrated platforms with multi-modal intelligence to provide North American companies with a forward-thinking lens that allows them to achieve growth and marketplace dominance."
Companies in this article