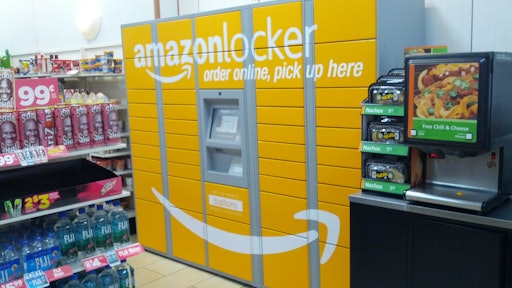 Online retailer Amazon wormed its way into the lives of Americans with books, "free" shipping at Prime, and personal assistant Alexa. Now the e-commerce giant is coming directly into people's homes by partnering with some of the nation's largest apartment landlords.
The Wall Street Journal reported Wednesday that Amazon has signed contracts with building owners and managers for more than 850,000 apartments in the United States to install lockers to receive deliveries sold or fulfilled by Amazon. The locker program has been around for several years, but so far only commercial locations like pharmacies, groceries and gyms have participated.
The apartment building program, dubbed "Amazon Hub," will mix things up by accepting packages from all suppliers, not just Amazon. The lockers will only be open to apartment residents, who will get a notification when they receive a package with a code that lets them open up one of the locker slots.
To read the full original article, please click here.