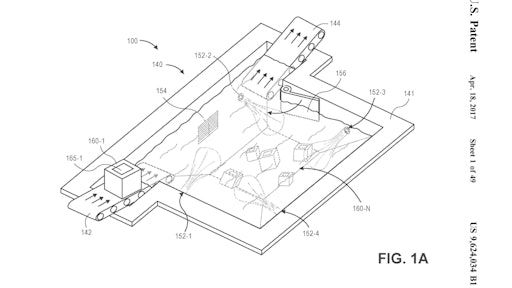 Amazon has been awarded some interesting patents in recent months, but this latest one may top them all.
The technology giant has obtained a patent, entitled "Aquatic Storage Facility," which would let it store products in "a body of liquid." The depth would be controlled by an attached cartridge and "ascend or descend within the liquid, as desired." The cartridge could then be "retrieved upon demand," the filing reads.
In the filing, Amazon states: "Because today's online marketplace offers a wide variety of items to customers, including, but not limited to, goods, services, products, media or information, fulfillment centers now include increasingly large and complex facilities with expansive capabilities and high technology accommodations for items and feature storage areas as large as one million square feet or more."
To read the full original article, please click here.