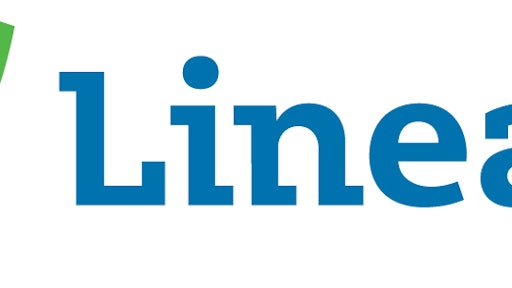 Lineage Logistics LLC, one of the world's largest temperature-controlled warehousing and logistics companies, announced last week it has acquired Partner Logistics, Europe's leading cold storage provider and world's largest automated cold storage company. The transaction marks the first international acquisition by Lineage, and represents significant growth in the company's warehouse automation strategy. Financial terms of the deal were not disclosed.
"This transaction is a great opportunity for our company and our customers," said Duco Buijze, CEO of Partner Logistics in a press release. "We are excited to join Lineage and to increase the resources we have for growth and to expand our service offerings."
Lineage specializes in supply chain transformation for the world's leading food, retail and distribution brands. Operating one of North America's largest and most diverse warehouse networks, Lineage creates high-impact logistics solutions through value-added services including managed transportation, customs brokerage, processing and manufacturing. The company has grown through major acquisitions and new construction since its founding in 2008, with its domestic U.S. facility footprint reaching over 100 locations and 609 million cubic feet of temperature-controlled capacity.
With the acquisition of Partner, Lineage adds more than 101 million cubic feet of temperature-controlled capacity, and expands its operations to include six state-of-the-art, fully automated warehouses and one conventional warehouse in the Netherlands, Belgium and the United Kingdom. Headquartered in Netherland's Bergen op Zoom, Partner's network of cold storage facilities has a total capacity of over 500,000 pallets and is designed to maximize the efficiency and cost effectiveness of their customers' supply chains.
"Our acquisition of Partner Logistics represents Lineage's ongoing commitment to serving our customers' global supply chains by delivering dynamic, sophisticated cold chain logistics solutions," said Greg Lehmkuhl, Lineage's President and CEO. "We are thrilled to welcome the Partner team and are confident their incredible industry expertise, particularly in automation, will accelerate Lineage as a thought leader in this area with existing and new customers."
The deal marks an important step in company's broader automation strategy, which has been in development for over three years. Earlier this year the company announced plans to construct its first automated cold storage facility in the Dallas/Fort Worth, Texas, market, and will use the acquisition of Partner as an additional platform for new automated projects in U.S. and European markets. Lineage intends to combine its existing expertise in automation with the intellectual property and best practices of Partner to further reduce product damage, enhance efficiency and improve customer experience.
"The vision of Lineage Logistics is to be the world's most dynamic temperature-controlled logistics company, and our expansion into Europe is a significant milestone in achieving that goal," said Adam Forste, managing partner of Bay Grove. "This transaction also highlights our commitment to automation as a critical pillar of our growth strategy globally."