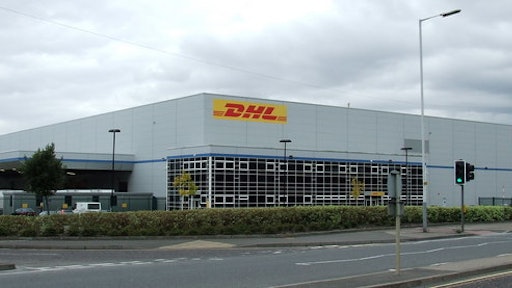 Companies are re-thinking their go-to-market strategies, and as a result, are making different choices about how they locate, design and operate their distribution networks. This has created a new landscape for supply chain real estate, according to a report published today by DHL, the world's leading logistics company, which discusses the new landscape of supply chain real estate. Global and regional supply chains are changing as they adapt to the new realities of commerce and competition.
The report states that while a healthier global economy fuels the demand for supply chain real estate, it is not the only driver. Four other forces are at work, and they are having a transformational effect on companies' distribution center (DC) networks. They include:
The e-commerce revolution

Globalization and right-shoring

Mergers and acquisitions

Technology innovation
In this landscape of change, the job of managing network real estate is a lot more complex. For this reason, interviewees taking part in this research report, increasingly turn to outside experts for help. These experts come in several forms, including network design consultants, real estate brokers and third party logistic providers (3PLs).

"The face of global supply chain networks is changing," says Lisa Harrington, president of the LHarrington Group and author of the DHL report. "Gone are the days of operating a static real estate portfolio and tweaking it every five to seven years. Business is too dynamic, and the stakes are too high.

"The fact is," Harrington continues, "the way companies manage their supply chain real estate portfolios has morphed from a tactical/operational concern to a strategic differentiator. Supply chains that operate more nimbly and at lower cost don't just save money. They drive growth."

Kent Waggoner, vice president of Strategy & Business Development, DHL Real Estate, adds: "Operating a distribution network that delivers strategic growth, while also meeting overall financial objectives, requires robust real estate management capabilities that range from site selection and property development to lease management and facilities operation."

As the companies interviewed for this research indicate, partnering with an integrated 3PL, one that is expert in both operations management and real estate, can provide a seamless and powerful solution.
Companies in this article