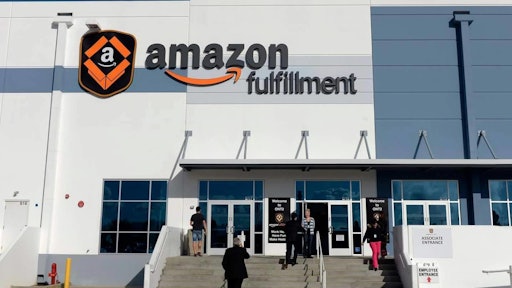 Amazon will open its ninth fulfillment center in Coppell, Texas in an effort to meet growing demand in the online shopping space.
According to Amazon, this new facility will create more than 1,000 full-time jobs and primarily focus on smaller items such as books, electronics and toys. The third Coppell facility is expected to be one of Amazon's latest-generation fulfillment centers where robots, vision systems and other high-end technologies will be used to speed up order deliveries.
The world's largest online retailer has been strengthening its presence in Texas where it has invested millions of dollars. Over the past few years, Amazon has announced multiple facilities in the state with healthy business environment and skilled manpower.
To date, Amazon has created over 10,000 full-time jobs in Texas and continues to hire manpower to meet growing customer demand.
Currently, Amazon has seven fulfillment centers in Texas that are fully operational. They are located in Haslet, Dallas, Fort Worth, Schertz, San Marcos and two facilities in Coppell. One other facility in Houston is under construction.
Read more about Amazon's latest fulfillment center here.