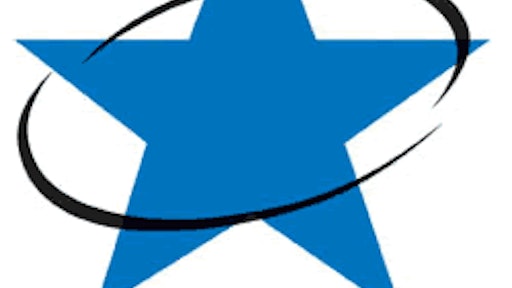 Landstar System Inc., a worldwide, asset-light provider of integrated transportation management solutions delivering safe, specialized transportation logistics services, today announced the opening of its Landstar U.S./Mexico Logistics Service Center in Laredo, Texas. The company has provided Mexico cross-border services out of Laredo since 1999, and has moved its operations to this new, expanded logistics center.
The 31,000-square-foot logistics facility is located on a 50-acre site that accommodates 450 trailers and provides room for future expansion. The Landstar U.S./Mexico Logistics Service Center features a highly secured C-TPAT certified site, including a 30-bay cross-dock and transload facility, along with a dedicated platform and Heavy/Specialized freight area with a custom 120-ton, stand-alone bridge crane.
"We have expanded our cross-border and Mexico freight transportation operations to meet the needs of our customers," said Landstar Transportation Logistics Executive Vice President of Operations Eric Meyer. "Landstar is known for its high level of service and extensive geographic coverage, servicing the Mexico market using more than 1,000 van and platform trailers to accommodate the broad range of commodities that comprise cross-border trade. The facility will better serve Landstar's customers, capacity providers and agents, and we believe it will position Landstar as the premier freight transport provider of cross-border operations."
The logistics center is one of the largest facilities of its kind in Laredo. Its 30-door cross dock is comprised of more than 20,000 square feet designed to bring efficiencies to both less-than-truckload (LTL) and transload services. This complements Landstar's LTL business by allowing consolidation of several LTL shipments into one truckload before crossing the border into Mexico. The new yard is capable of holding more than 450 trailers, which is 2.5 times the capacity of Landstar's previous facility, and has a dedicated heavy-haul section of the yard that includes a custom designed, 120-ton stand-alone bridge crane. This crane has a clearance area of 35 feet high and 37 feet wide to accommodate the ability to transload many of the largest super loads.
"The 120-ton bridge crane is unique to the cross-border market. It is used to transfer oversize, heavy and specialized loads between various types of platform equipment coming to and from Mexico," said Landstar Transportation Logistics Vice President of Mexico Operations Steve Wisnieski. "Landstar