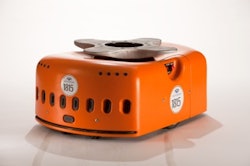 For those with an interest in logistics, robotics and supply chain efficiency, touring an Amazon fulfillment center is like walking around a wonderland.
GeekWire got a behind-the-scenes look at Amazon's massive fulfillment center in DuPont, Washington—an hour south of its Seattle headquarters—on the company's busiest day of the year, Cyber Monday, to learn more about what exactly happens after you click purchase at Amazon.com.
"This is like our Super Bowl," said Greg Zielinski, general manager of the fulfillment center. "We get as many people in the building as we possibly can to get our customer orders out and we try to get as much inventory so our customers can see the selection that Amazon has."
To read the full story, please click here.
Companies in this article