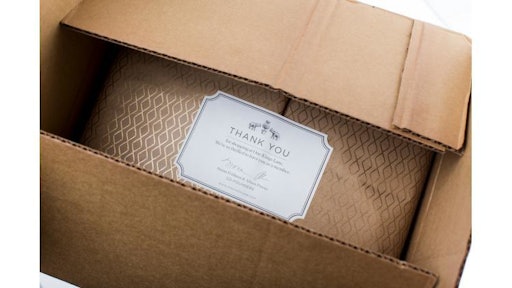 Neopost USA, a provider of hardware and software solutions, urges mailers and shippers of all sizes to prepare for record high volumes of shipments during the upcoming 2016 cyber season, the heavy shopping and shipping period between Halloween and Christmas Day.
"Consumers base their purchase decisions on more than just the hottest gift," said Kevin O'Connor, Neopost USA's vice president of marketing. "The must-have products of the season must be accompanied by free shipping and tracking to secure the sale. The new reality of multi-device cyber shopping is that consumers consider e-commerce shipping and seamless delivery to their doorsteps an entitlement. That's actually a good thing for small to medium-sized businesses. Capturing loyal, year-round customers through an amenity is an opportunity that cannot be overlooked. Consumer expectations could boost small and medium-sized businesses' revenue streams during cyber season."
Neopost USA identified four holiday shipping trends that small and medium-sized businesses can leverage to compete with the big-box retailers this cyber season:
Shoppers consistently indicate that free shipping is one of their most important considerations when purchasing online. Retailers should launch their first cyber season free-shipping offer in early November.
Mobile devices are now solidly entrenched in the retail shopping experience. M-commerce shoppers use smartphones to compare prices before making in-store purchase decisions, as well as capturing product and shipping deals when they appear throughout the cyber season.
M-commerce shoppers expect end-to-end package tracking. Retailers must provide tracking solutions. Customers want to know where their purchases are and when they will be delivered.
Proper shipping package selection is more important than ever. Major shipping carriers—the United States Postal Service, Federal Express and United Parcel Service—adopted a dimensional weight (DIM) pricing model.
"Small and medium-sized businesses can maximize their 2016 cyber season revenues by recognizing customers' penchants and accommodating their preferences," O'Connor said.
You can find a dimensional weight calculator at www.dimweightresources.com, which will help determine Federal Express, United Parcel Service and United States Postal Service prices based on dimensional weight measurements.