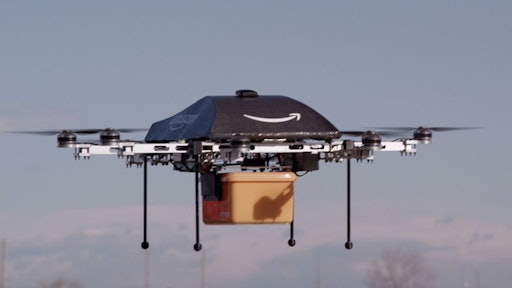 Many IoT-in-the-sky advancements are underway by retailers and cellular networks, and now a new study shows the attitudes U.S. consumers have toward drone delivery.
The primary benefit consumers see from drone delivery is one-hour delivery, but they also are concerned about the stability of autonomous deliveries, according to the study by the United States Postal Service Office of Inspector General.
The study, comprising a survey of 1,207 U.S. adults, found that the majority (75 percent) expect to see drone delivery within the next five years.
However, the general sentiment toward it is more fragmented. Almost half (44 percent) of consumers say they like the idea of drone delivery, but almost as many (34 percent) dislike it. Nearly a quarter (23 percent) said they are neutral.
To read the full story, please click here.