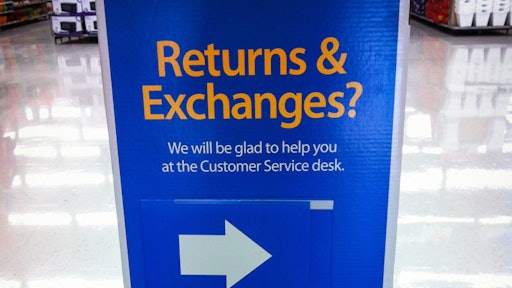 Returns of online orders are a real hassle for consumers.
That was one of the principal findings of a recently released Internet Retailer report entitled, "Click, Ship and Return," in which researchers tracked shipping speed, order processing and returns capabilities for 30 of the top online retailers in North America.
While most of the 30 retailers delivered orders fairly quickly, few did nearly as well when it came to handling returns. Only three merchants—Amazon.com Inc. (No. 1 in the Internet Retailer 2016 Top 500 Guide), Gap Inc. (No. 20) and Nordstrom Inc. (No. 18)—made the process relatively painless, as they supplied return shipping labels, charged no restocking fees and credited the buyer's account promptly.
Most credits were refunded in seven to 10 business days, but some took much longer, and one retailer, Sears Hometown Outlet (No. 111), took more than two months to post a credit for a product returned on July 12.
To read the full story, please click here.