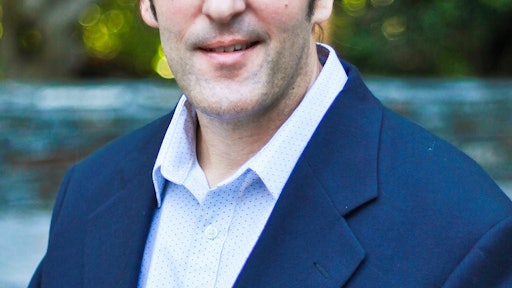 The 2015 holiday season will likely go down as the season in which online shopping overtook brick-and-mortar shopping. Indeed, during the Thanksgiving weekend, the traditional kickoff for the holiday season, sales at U.S. brick and mortars fell by 10 percent while online shopping increased 26 percent, and there seems to be no letting up as the season progresses. This shift in shopping will certainly have a profound effect on supply chains and, in particular, returns management.
The Painful Reality of Online Returns
Approximately one-third of online purchases are returned and, in some countries, such as Germany, this rate can be even higher at 40 percent. There are many reasons for this high rate of returns. For example, the time of year can affect the level of returns. According to Clear Returns, a returns management business, 15 to 50 percent of sales items purchased on promotional days such as Black Friday may be returned.
Furthermore, reasons for returns can range from simply the wrong color to the wrong size, a damaged product or just a change of mind. In addition, Clear Returns describes some products as toxic—which are goods that are likely to be returned more frequently such as ladies' fashion and consumer electronics.
To make matters even more complicated, today's retail environment is transforming into an omnichannel one and, as many retailers can attest, not all channels are equal. For example, there may be a higher return rate from mobile orders vs. online orders. As such, it is crucial to collect data from each channel to determine any merchandise problem as well to identify potential relationships between channels.
Solving the Online Return Dilemma
How can retailers solve the online return dilemma? Some analysts suggest better marketing so the products are in line with customers' expectations and avoiding toxic products. In addition, some creative solutions to reduce the amount of returns include online expert chats and virtual dressing rooms, which Nordstrom's and Bloomingdales adopted.
It is difficult to discourage returns, particularly in the current retail environment in which customer loyalty is becoming harder and harder to maintain. Instead of discouraging returns, embrace them. By utilizing the growing number of available technology solutions, as well as niche returns management specialty businesses, retailers can gain the upper hand over pesky returns.
Another effective method is to monitor on-time deliveries. According to retail technology company, Dynamic Action, $4.6 billion of online sales are lost due to deliveries not being made when promised—the cause of nearly 7 percent of returns.
In addition, providing such incentives as free shipping on returns and including preprinted return labels with every order will further assist building customer loyalty, but it may also come at a costly price for retailers. Labels can help to streamline returns for retailers by reducing the time and labor required to process them. In addition, barcodes on return labels make the original transaction data easy to retrieve once they are scanned.
Providing free shipping on returns will resonate well among consumers, but considering that an average one-third of online goods are returned, this incentive can make for quite a financial hit in retailers' pockets. Before retailers jump on the free shipping bandwagon, they must take a moment to look at their financial ledger and ask themselves a few questions:
How much is currently being spent on shipping?
What service levels are being leveraged?
Is offering free shipping affordable for the business? Are there are other options such as flat-rate shipping fees or a combination that should be considered?
Retailers need to discuss shipping costs with their transportation carrier. It is possible that the carrier will agree to a rate adjustment or an alternative service level may suffice. The three primary carriers in the U.S.—FedEx, UPS and the U.S. Postal Service (USPS)—each offer returns solutions. In addition, FedEx and UPS' SmartPost and SurePost delivery options, which target the e-commerce market and depend on the USPS for final-mile delivery, utilize the USPS returns service. Its Parcel Return Service allows merchants or their parcel consolidators to pick up returned merchandise at a post office delivery facility or bulk mail center. Customers only need to place the pre-printed, postage-paid label on the package they wish to return, then give it to a letter carrier, drop it in a collection box or bring it to a poost ffice.
Another suggestion is to have a non-biased third-party auditor analyze their shipping spend and identify errors, such as charges for on-time delivery or lack thereof, that could ultimately prove beneficial to the bottom line.
Perhaps the modes of transport, networks or carriers may no longer fulfill their service needs. Retailers should consider regional carriers or even try incorporating less than truckload (LTL) into their carrier mix. It is possible that an additional distribution center is needed or that they can do with one less. Regardless, having a non-biased, third-party business evaluate the needs of the retailer may benefit the business as well as their financial ledger.
Embracing the Inevitable
Returns are always going to remain as a cost of doing business. As retail evolves from a one-dimensional to a multi-dimensional industry, handling returns is certainly becoming more complex. Technology enhancements, such as virtual dressing rooms, online customer service chats and the ability to view an item from different angles, all improve the customer experience, but ultimately, reducing returns is a hopeless gesture. Instead, embrace returns and make the process as easy as possible for the consumer. For the retailer, the process can also be simplified by taking advantage of new technologies ,niche returns, management businesses and managing shipping costs.
Accept returns as a cost of doing business and as a way to enhance customer service, but do not simply accept all the costs associated with them. In particular, take a closer look at your shipping costs and your operations network—perhaps a transportation assessment to identify supply chain optimization opportunities is needed.