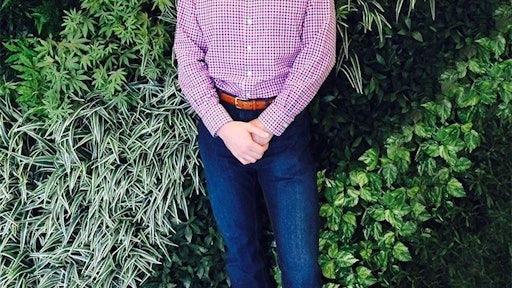 The supply chain marketplace is greatly benefiting from its embrace of technology—however, although automated to a degree, the industry still faces the challenges brought about by a large amount of people having to perform slow, manual tasks and manage a complex web of interdependent parts. This leaves senior decision-makers scratching their heads as to where to look next for appreciable process efficiency gains or visibility of what is really happening: Enter enterprise process robotics.
Process robotics works by automating the entire supply chain from end to end—not just individual tasks—enabling all different sections to be managed in tandem. The adoption of software robotics allows professionals to focus less time on day-to-day processes and, instead, provides more time to drive value for the entire business.
This is a highly important evolutionary next step that supply chain executives simply can't ignore. This is especially important when you consider that, as skilled professionals, they must spend much of their valuable time on repetitive processes, such as planning, monitoring and coordination when they could be focusing on finding new and more profitable avenues for progression, growth and meeting service-level agreements (SLAs).
How Robotization Works
The majority of supply chain professionals already use efficiency tools, most of which only work on one specific task. Due to the complexity of many supply chain tasks, these tools can become a burden to managers—often taking longer to audit than they save in time. Enterprise process robots are different from traditional automation tools in that they automate an entire business process (such as the supply chain), rather than a limited, individual task approach.
Functionally, this removes the siloes between various processes and allows an entire process, such as managing procurement, shipping, warehousing and inventory management, to be handled in one centralized process.
This is effectively achieved by teaching the software robot how a job is completed, which is called embedded process know-how. The tasks are completed on a job-by-job level, but coordinated as an entire unified process, allowing the interdependent sections to work in tandem. For example, if the robotics solution detects that a warehouse is full due to a lack of inventory movement, it automatically alerts/halts procurement, or adjusts to a new storage location if one is available.
Whilst automating many tasks is a much more efficient and convenient method of managing a supply chain, managers may still want to be able to track and monitor actions and output. For this reason, many solutions offer a comprehensive dashboard—a tool that supervisors can use to monitor and track all activities at a bird's eye view.
For example, supply chain managers can use a dashboard to see that the current warehouse stock of a particular SKU decreased below necessary reorder levels. The dashboard allows them to drill down by geography or SKU, facilitating a much deeper and instant breakdown of the overall process chain. The manager can then immediately identify the exact problem, such as cessation of freight from a major supplier's factory, which can then be traced back to storms in the area.
Dashboards not only allow the instant identification of problems, but also provide the ability to see how these problems affect the rest of the supply chain and, therefore, the ability to act upon them immediately. In the example above, the temporary cessation of production would cause the robotic solution to alert a supervisor to the change and, with approval, automatically increase purchasing from other suppliers, thereby shifting transport resources to overcome these areas. If an approval is not required, robots can be configured to replace that manual part of the work also.
Are They Safe?
While handing over control of entire processes can seem counterintuitive to a supply chain manager, automation is something that should be further embraced, not feared. Accuracy is critically important for the supply chain as small mistakes can impact an entire organization. Additionally, with goods and services crossing many boarders, supply chain managers must keep compliance and regulation on top of their agenda.
Process robotics allows stakeholders to collaborate on and simplify the efficient flow of goods, services, money, people, resources and related Information from point of origin to final consumption—ultimately improving working capital and lowering the cost to serve across the entire planning, order-to-cash and purchase-to-pay business processes throughout the supply chain.
What does this mean for employees who work in the supply chain?
According to the Staples Business Advantage Workplace Index, American workers are chronically overworked—something that all supply chain and manufacturing professionals can relate to. Not only are these skilled professionals being pushed to manage the day-to-day minutiae and data entry, but they have to actively drive increases in value and efficiencies for the entire organization as well. Process robotics does not necessarily have to replace people, but instead, offers businesses the highest level of release from the tedious error-prone manual work. Think of it as if the robot is taken out of the human.
Automation and intelligent business processes, created as a result of robotizing your supply chain, deliver responsiveness and agility. Through robotization, you can seamlessly connect and automate sales, forecasting, replenishment, supply, planning, procurement, manufacturing and distribution activities.
This drives adherence and improved adoption of your critical enterprise applications without increasing headcount, allowing the business to do more with less. This makes process robotics an essential component to the continued success of the supply chain, and consequently, the growth and efficiency of the entire company.
Ray Barratt is the director of supply chain transformation at Redwood Software. As a supply chain transformation professional with over 26 years of experience gained with global organizations, and a background in engineering and business operations acquired at Phillips, Barratt helps Redwood customers transform their supply chain processes by eliminating slow, manual, repetitive tasks using robotic process automation inherent in the RoboSupplyChain family of solutions. Before joining Redwood, he worked for SAP and associated SAP consulting partnerships, leading software and consulting solutions with customers globally. In this time, Barratt led many business transformation operations across a number of industry sectors, including consumer, retail, pharmaceutical, engineering, aerospace and financial markets.