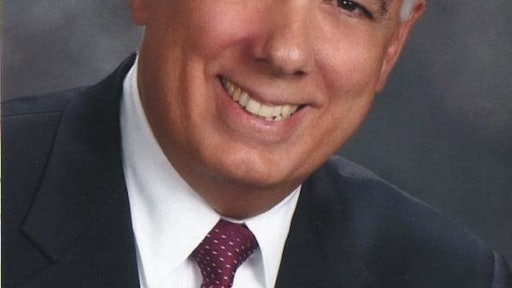 It isn't a real holiday, and no one can take the day off, but one national carrier designated Jan. 6, 2015 as National Returns Day, reflective of the high volume of ecommerce-generated returns that flooded the logistics pipeline during the post-holiday period.
By one estimate as many as four million packages were shipped back to retailers during the first week of January. This spike highlights the fact that returns have become an integral part of the overall retail experience. But handled correctly, a business' returns policy can be an effective way to positively connect with consumers, and a source of new revenue opportunities.
The first thing to understand about consumer returns is they are inevitable. As much as no retailer wants them, the National Retail Federation reports 8.6 percent of total sales will be returned, a figure that represents more than $3.1 billion annually. And that figure surges for online fashion retailers, which can expect a returns rate between 20 and 30 percent. A Wall Street Journal report on the high volume of ecommerce returns, noted one consumer who ordered 10 pairs of corduroy pants from a national retailer's website, fully expecting to return most of them after deciding which color and fit she liked best. When asked about the costs her "at-home dressing room" strategy would incur for the retailer, the consumer responded: "I feel justified. After all, I am the customer."
This consumer is not alone in her thinking. Research overwhelmingly shows that consumers have very strong expectations about how retailers should structure their returns policies, and will not hesitate to abandon a retailer that is perceived as offering anything short of a hassle-free, easy returns experience. For example, one national poll of online shoppers found:
65 percent expect free shipping for their returns
58 percent want a "no questions asked" policy
53 percent prefer to have a returns label included in the original packaging
47 percent expect their debit or credit card to be automatically credited once the return is received by the retailer
43 percent want an easy-to-print label; and
39 percent want the ability to return an online purchase to a store.
And, a separate survey found that 85 percent of consumers will not return to a retailer with an inconvenient returns policy.
Clearly, power has shifted to the consumer. Smart businesses have recognized this, and taken steps toward a customer-focused, efficient returns policy. And in the process, many businesses have discovered an interesting fact about product returns: Roughly 80 percent of all product returns are not damaged or defective.
Instead, most products are returned because of customer preference issues ranging from a customer changing his mind, or a product not fitting correctly, or something looking different than it did in a catalogue or online, or a consumer finding the same product cheaper elsewhere.
In the old days—going back five or 10 years—retailers would simply write off the entire pile of returns, without stopping to realize that any potential value could be salvaged. Today though, it's a different ballgame with product returns finding second lives on secondary markets. Secondary market venues include outlets, discount stores, overstock websites, auctions, and flea markets.
Secondary market sales have skyrocketed in recent years, with reverse logistics specialist Greve-Davis estimating that the value of U.S. secondary markets account for 2.28 percent of gross domestic product.
Once a business understands the importance of an effective returns management process, the question becomes how to create a plan that meets its specific needs and not be cost prohibitive.
This is the point where it usually makes sense to call in the cavalry, namely a well-qualified logistics provider with experience and a solid track record in reverse logistics management. The first thing your logistics provider should do is conduct a complete audit of your reverse logistics needs, and ascertain the key components of your business's strategy.
What is your expected returns volume? This will determine how frequently returns need to be picked up and delivered to your designated returns processing center.
How will returns be processed? Many businesses off-load the returns process to their logistics provider, who will evaluate each return and determine its specific course of action. Non-damaged items may be returned to inventory, for example, while out-of-season or obsolete items can be sent directly to a secondary outlet. Damaged materials can either be serviced by in-house trained personnel, or outsourced to a repair center. And vitally important, customers will be issued replacement items or credits/refunds in a seamless, expedited manner.
What role will technology play? Technology of course has made today's efficient reverse logistics processes possible. But a surprising number of retailers have yet to update their systems. An experienced logistics provider will be able to work around this by using its own system to allow critical customer service functions including online tracking capability, label generation, use of Returns Material Authorization (RMA) and recordkeeping functionality. Many businesses also fail to realize that cloud-based solutions now make it possible for retailers to take advantage of returns processing systems that would previously be cost-prohibitive.
What can you learn from your returns? Businesses that see a spike in returns of a particular product can capture valuable information as a way to address what may be a design flaw, or a product characteristic that is a turn-off to customers. Is a new piece of machinery or appliance too hard to operate? Are the instructions too complicated? Or maybe a style of boots isn't selling because the cut is too narrow. There can be a million reasons why products are returned, but rather than assume those reasons are outliers, a manufacturer would be wise to pay attention, and possibly identify product improvements that could reduce their return rates.
Do you expect international returns? A growing number of U.S. businesses have strong ecommerce operations in Canada, for instance, and must be ready to accommodate cross border returns transactions. This will mean a trip through U.S./Canadian customs, which will require expertise with regard to all applicable paperwork, duties/fees and security protocols. Do not underestimate the complexity of the cross border process, and make certain your logistics provider has the experience and expertise to do the necessary work up front to help you to get your products back into the US in a smooth and cost effective manner.
I saw a statistic that the "typical" consumer returned four gifts during the 2014 holiday season. That figure becomes somewhat disconcerting given that another statistic reveals more than half of all businesses do not have an effective returns strategy in place.
Technology, supply chain innovations and secondary markets have created a new way of thinking about returns management. Any retailer that has yet to embrace the potential within their returns process is missing out on opportunities to connect with consumers and possibly recapture revenue. A well-placed phone call to a qualified logistics provider can start the process of putting these businesses on the right track.
Companies in this article