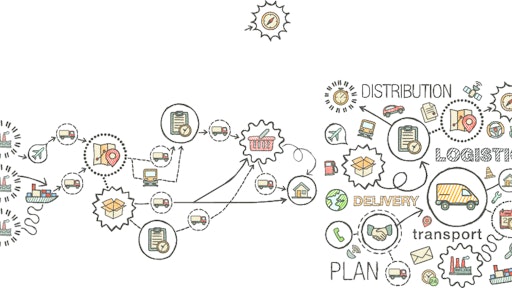 Retail growth in the omnichannel era is being hampered by rising customer expectations and legacy supply chains, according to the latest report from DHL Supply Chain. The new report spells out the benefit to retailers in establishing unique omnichannel supply chains to drive sustainable profit.
Eighty-six percent of retailers believe today's supply chains are not up to the challenge of fulfilling omnichannel retail. In response, DHL identified the key elements for retailers to consider in order to achieve success:
A supply chain with omnichannel at its heart should be a priority for retail business strategy.
A customized, fully integrated cross-channel inventory allows for back-end optimization, and for e-commerce and high street stock to be merged and dynamically reallocated on a minute-by-minute basis. At present, whilst 81 percent of retailers achieved cross-channel visibility, only 16 percent can effectively transfer inventory across channels.
It's not a one-size-fits-all solution. Retailers need to take a holistic approach and design their supply chain in line with their overarching strategy to ensure that it sufficiently supports the direction and focus of the business.
To read the full story, please click here.
Companies in this article