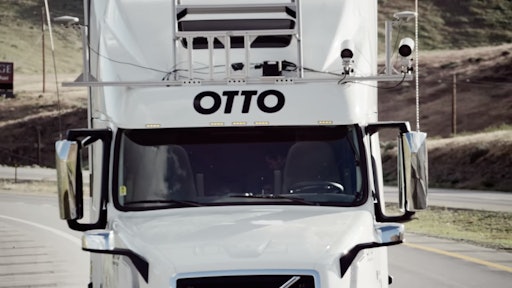 When Uber made news recently with the acquisition of self-driving truck startup Otto, many analysts predicted it was only a matter of time before they took aim at the long-haul trucking business as a freight hauler. As this article from Reuters details, industry insiders don't have to speculate anymore.
Otto plans to expand its fleet of trucks from six to about 15 and is forging partnerships with independent truckers, Otto co-founder Lior Ron told Reuters in an interview. Starting next year, Otto-branded trucks and others equipped with Otto technology will begin hauling freight bound for warehouses and stores, he said.
Uber has already started pitching services to shippers, truck fleets and independent drivers, and the services go well beyond Otto's initially stated goal of outfitting trucks with self-driving technology. It also plans to compete with the brokers who connect truck fleets and shippers.
An executive at one company told Reuters he had already been approached by Uber about hauling his goods, noting that Uber touted recent hires and advances in trucking technology.
To read more, click here.