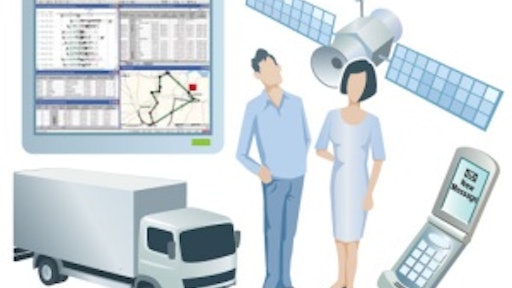 Paragon Software Systems Inc., a provider of vehicle routing and scheduling optimization solutions, discusses that utilizing best practices in last-mile delivery can help companies differentiate themselves against the competition by excelling in customer service and on-time performance. By using omnichannel fulfillment systems that provide full visibility across the supply chain, companies are empowered to take better control of their distribution processes, while offering more convenience and choice to customers.
"While many retailers, grocers, apparel and consumer packaged goods (CPG) companies provide the same products, they need ways to differentiate themselves, such as offering better, more reliable home delivery services," said William Salter, CEO and president, Paragon Software Systems. "If the delivery options for an order don't look attractive upfront, the buyer will go elsewhere. Offering accurate and timely delivery times—that can actually be achieved—positions delivery as part of your differentiated service and enables your business to stay ahead of the game."
A variety of last-mile delivery models are emerging, including shipping direct to homes, shipping to store for customer pickup or shipping to click-and-collect boxes. Couple these options with fleet operations consisting of third-party logistics (3PLs), company fleets, postal, courier or crowdshippers—asset-light parcel deliverers—and the model becomes even more complex, requiring a sophisticated fulfillment system. These systems help companies create optimal omnichannel fulfillment plans, which are achievable and realistic for this highly dynamic sector.
Last-mile delivery success requires:
Continual optimization of delivery times at the point of order, allowing businesses to offer tight time slots, while also optimizing route efficiency.
Integration with enterprise resource planning (ERP) and warehouse management system (WMS) solutions for accurate information about inventory availability.
Incorporation of actual constraints and resources at hand to improve asset utilization and delivery options.
The tools to continuously communicate with customers throughout the order fulfillment process.
The ability for customers to self-serve, selecting the most convenient delivery slots to improve the rate of first-time delivery success.
Based on over 10 years of experience in the home delivery market, Paragon created Paragon HDX, a routing and scheduling optimization solution for home deliveries. Used by retailers, grocery stores and home shopping companies to improve their customer service, it allows these businesses to offer customers a choice of delivery options that are viable and cost-effective, improving customer satisfaction while optimizing route efficiency. Dates and times for delivery can be offered at the point of purchase that satisfy the customer, while also eliminating gaps in schedules, which increases fleet productivity.
Companies in this article