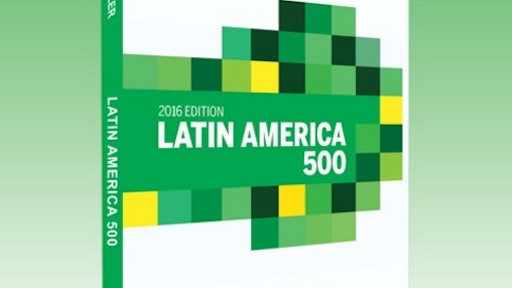 There's good news and there's bad news about the Latin American e-commerce market.
The bad news is online sales growth in the region is slowing because Brazilian retailers—whose sales account for 58.2 percent of total web sales in the just-released Internet Retailer 2016 Latin America 500—face macroeconomic challenges. The good news is Brazilian retailers are still finding ways to grow online, and the region as a whole benefits from small markets like Mexico and Argentina, where more consumers are shopping online than ever before.
Online sales in Latin America decelerated compared with 2014 due to the severe economic slump in Brazil, the largest e-commerce market in the region. Merchants ranked in the 2016 Latin America 500 grew web sales 15.5 percent in 2015 to $22.22 billion from $19.24 billion in 2014. This compares with 22.1 percent growth in 2014. The growing middle class and more consumers with access to the Internet both help the emerging e-commerce market expand in Latin America. But Brazil's economic crisis, high unemployment rates and high inflation are slowing the growth in online sales, e-retailers and experts say. The Brazilian economy shrank 3.8 percent in 2015—the biggest decline in gross domestic product since 1991, according to the Brazilian central bank.
Macroeconomic woes haven't stopped consumers in the country from shopping online, however. While overall retail sales in the nation fell 4.0 percent in 2015, according to the Brazilian Institute of Geography and Statistics, e-commerce sales increased 15.3 percent, Brazilian Internet consulting and research firm e-Bit estimates. And the 295 Brazilian merchants ranked in the Latin America 500 grew online sales 15.5 percent in 2015 to $12.94 billion from $11.20 billion.
To read the full story, please click here.