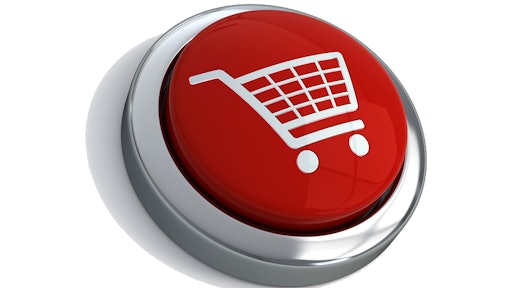 May 6, 2016—Forrester just released its latest forecast for online shopping, predicting that online retail sales in the United States will soar to $500 billion in 2020, compared to $373 billion in 2016. But it also reports that mobile devices are more challenging than helpful, with 78 percent of people reporting that they were vexed shopping from their phones, usually because of small screens or slow downloads.
While some of those gains are due to a stronger economic outlook, it's clear retailers' omnichannel efforts are paying off, whether it's ship from store, in-store pickup or simply providing an endless aisle. Even as many still struggle to get the basics right, "We hear from merchants that these services improve customer satisfaction and directly facilitate faster delivery of products to shoppers," writes analyst Sucharita Mulpuru, the author of the report. And some $1.5 trillion of total U.S. sales are somehow web-influenced.
Mobile shopping is still troublesome, with people struggling to actually click buy now on their devices. "The form factor means that direct conversion rates are low and consumers just don't find it easy to buy most items on small phones," she says.
Amazon, meanwhile, continues to become even more Amazonian, with Forrester estimating it got $23 billion more in 2015 in the United States, roughly 60 percent of the growth. To compete with retail's 800-pound gorilla, retailers are going to have to find ways to win that go beyond price. "The economics of retail are challenging and destined to remain low-margin for the foreseeable future," she says. "The future death knell for a retailer will be dependence on broadly available mass-market commodities as firms like Amazon and other pure plays win all price wars."
To read the full story, please click here.