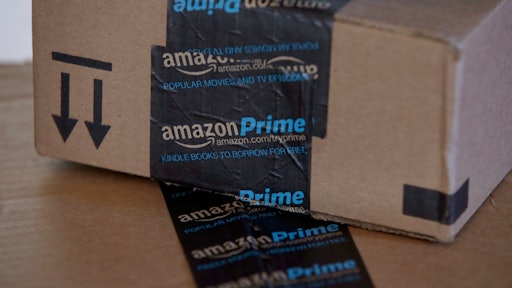 Amazon might have turned a profit in the fourth quarter, but it came in well below analyst expectations, sending shares in a downward spiral in after-hours trading.
Amazon recorded a record quarterly profit of $482 million, or $1 a share, well under the $1.56 number analysts expected. Amazon also reported a slight miss on revenue expectations, registering $35.75 billion in revenue compared to the $35.93 billion predicted.
Analysts blame the rising costs to deliver goods, which increased to $4.5 billion in the quarter, up 24.4 percent from the same quarter last year, for the decline. They also question the company's plans to continue large investments in logistics, even at the expense of profits.
"The so-called (earnings) miss was half fulfillment and half marketing," said Michael Pachter, a managing director of equity research at Wedbush Securities.
Analysts say the growing popularity of Prime, which promises free, two-day deliveries for millions of online orders, was a key factor in driving up shipping costs at the online retailer.
To read the full article, please click here