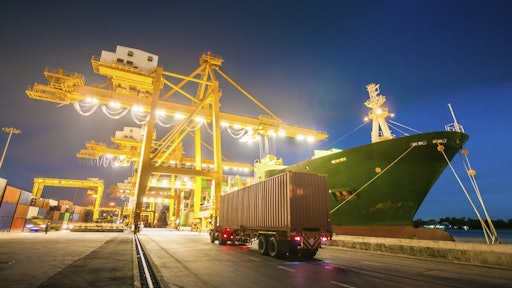 Paulsboro, NJ—Oct. 19, 2015—Ships are scheduled to start docking at the much-anticipated Port of Paulsboro by late February as construction on the project—and the connected rail lines that will move product from the river inland—continues.
James J. Daloisio, president of the Railroad Construction Co. of South Jersey (RCCSJ), led some of South Jersey's elected officials, including Congressman Donald Norcross, on a tour of his facility and its project at the nearby port explaining how the project is progressing.
RCCSJ is in the process of installing nearly three miles of railroad track through the Paulsboro Port location, which will move steel from the river to other locations within the United States once construction is complete.
Approximately 140 train cars are expected to move through the area each day, and RCCSJ's rail loop is expected to bring those cars directly into and out of the port without affecting traffic in Paulsboro.
To read the full story, please click here.